Tags
Related Posts
Share This
Newsletter: September SciFiJunkie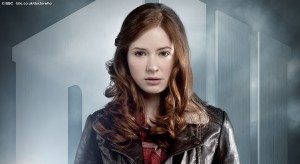 Well it's been just over a month since my last newsletter, and there's been a lot going on in my sci-fi world every sense. I have had a very awesome last two weeks or even a month of sci-fi. It all began with the current series going on of Warehouse 13 and Alphas. It's been very surprising just how well paced each of these had been going this year. I'm looking forward to more and more of each.
This doesn't even speak to the fact that as you know from all the reviews that I've done over the last couple of months, with shows like True Blood have been exceptionally interesting. But I've also started many new habits based on an article written by Troy here on the SciFiFX website. He had made the statement that everything old can be new again. Now I did not make an exact quote from him because I'm not sure of the exact wording, and to be honest with you, as I'm writing this article, it is late, and I'm simply not in the mood to go look up his exact wording.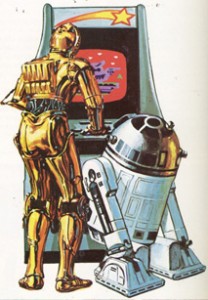 Taking a statement like that, and thinking what it means to me, I feel that anything old can be new if you've never seen it. Now I'm quite sure that he meant it in a much broader basis to imply that anyone can go back and watch something old and bring new life to it. But for me it meant that I had an entire world of sci-fi prior to my involvement to pick from, and all of it is new. Now all that said, I've recently started a new series of "100 days of Sci-Fi." In my "100 Days of Sci-Fi," I will review a movie each day, the only part I won't guarantee is that it will be 100 consecutive days, there are too many other things to write about to do 100 days without stopping.
Now the plot thickens with all this goodness going on, and I start with an audio book from audible.com by Ernest Cline called Ready Player One. Now this simply had to be the most enjoyable 16 hours I have ever listened to, and if you haven't read my review on Ready Player One, I suggest that you click here, read the review, and then go directly to audible.com with this link and download book. You will not be disappointed.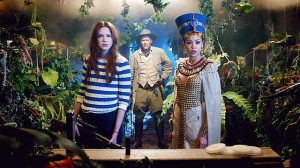 In the midst of this, the Doctor Who new season starts. Week one starts with an episode called "Asylum of the Daleks," and this was followed by the second episode of this new season called "Dinosaurs on a Spaceship." Now, I will say that I have always been a Doctor Who fan, well not always, but always since it started up again, and Matt Smith has always had that little extra that appeals to me, and this made him my favorite Doctor. There's been several reviews on this website by others including Carl and Big Dog, but let me make sure that I get in my two cents worth. These two episodes are the best Doctor Who that I have ever seen. They are entertaining, the stories are involved in multilevel goodness, the acting is superb, the doctor is phenomenal, and the visual eye candy is absolutely astounding. After talking with several of the other podcasters, I went back and watched them again just to see if there was something I missed or if there was some reason that they did not find them as awesome as I do. It's safe to say my opinion didn't change one bit. It was only enhanced by the experience of watching them a second time, and maybe a third or fourth time in some cases.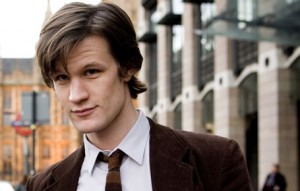 This was all preceded by my several visits to the movie theater. I've seen the new, spectacular Bourne: Legacy. It's just been an awesome month for sci-fi all the way around. I've enjoyed practically everything that I've watched. I have seen the best Doctor Who, the second best movie of the year, tons and tons of really, really high quality TV programming, and now the beginning of "100 Days of Sci-Fi." I'm looking forward to the journey over the next month, and I'm looking forward to next month's newsletter. Overall I rate this month at 10 out of a possible 10 stars, and don't see how I could possibly continue this streak for another month, but here's to hoping. We'll see you then.