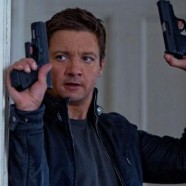 Sep

02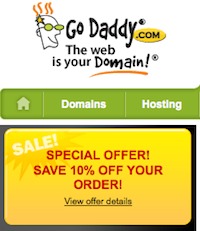 Tags
Related Posts
Share This
Review: The Bourne Legacy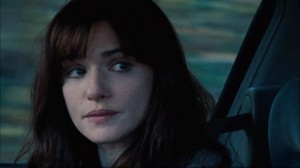 I'm not sure what all this bad talk about The Bourne Legacy  was, because I thoroughly enjoyed it. Yeah, sure, it was a little bit slow at first, a good background in mix between this and previous Bourne movie, but other than that, the ending was fabulous. The movie was really good, and the acting was spectacular.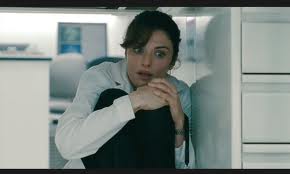 Jeremy Renner, who plays Aaron Cross, and Rachel Weisz, who plays Dr. Martha Shearing, are an unbeatable duo with compatibility and entertainment in this action-packed adventure. There are times during the movie that I was a little queasy with needles. I would have to look away, and there's times during the movie where I'm sitting on the edge of my seat and would get totally stunned by what happens next. As I see it, that's kind of the definition of a very good movie.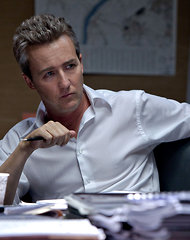 Aaron Cross, played by Jeremy Renner, is your new Jason Bourne character. As it turns out, the program didn't just end with Jason Bourne tests. The program's linked with several other programs, and there's nine more characters at play. Now what happens when you try to eliminate nine more Jason Bournes? Well, I will tell you, at least one of them is going to backfire.
Let's talk about the parts in this movie that I didn't like. I agree it was a bit draggy at the beginning, and if you didn't know the history of Jason Bourne, then it's very likely that you had a more difficult time with that than the rest of us. In addition, I didn't feel that they needed to create a super Jason Bourne in order to make the threat real for Aaron Cross.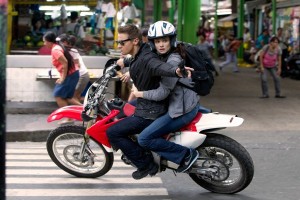 Now let's talk a little bit about some of the things that I really liked about the movie. First of all, one of my pet peeves is coincidences, and there were very few of them in here, nothing that made you say, "wow, how the hell did that happen?" Also the acting by Rachel and Jeremy was just outstanding in all cases. She is a frightened, scared, petrified scientist that has no idea what's going on, and she acts it just as she should. But she doesn't do it to the point where she hibernates and becomes a whiny little girl that you just can't stand at key points in the movie. It was so well balanced that you like her and understand her position.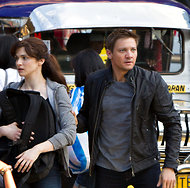 Aaron Cross, on the other hand, is the perfect super soldier. I'm not sure if this is a carryover from the Avengers movie, or if he just really is that good of an actor. I actually believe that he may have been better at playing this character than Matt Damon as the original Jason Bourne. He had just the right amount of abilities, just the right amount of intelligence, and just the right reasons to take those next steps to go after what he needed to accomplish his goals; another perfectly-balanced character.
All in all, I would rate this movie an 8.5 on a scale of 1 to 10. I just have to say at the very end of the movie, in the motorcycle scene where Dr. Martha Shearing makes her final move to assist Aaron Cross escaping… this is one of the best scenes in the movie, and it was total awesomeness. I practically jumped out of my seat and screamed, forgetting where I was, and would have if I had been at home. In my estimations so far this is the second best movie of the year, only second to Avengers.