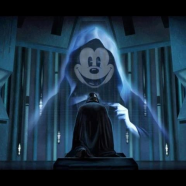 Nov

03
Tags
Related Posts
Share This
SciFiJunkie Newsletter
I'll be the first to admit there's no way to anticipate something like this happening in any given month following a newsletter where I said that I could not possibly have cooler month coming then the one that I just had. So when they gave me the bit of the awesome news about Disney and Lucasfilm, I was ready to pass out in joy. This will give you some kind of idea just how busy of month I have had, and all of it good!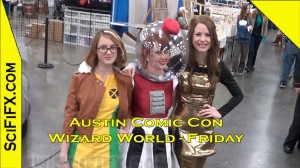 So since my last newsletter we've had several new episodes of Doctor Who, all of which I thought were awesome, but nothing can compare the first couple this season, especially the "Dinosaurs on Spaceships". The Dinosaurs are still my favorite and probably always will be, especially that part where Matt Smith stops looks back and says, "Dinosaurs! On a space ship!" But of course I always had the hundred days of sci-fi, which I've kind of leaned off a little bit recently. There's been so much going on in current sci-fi that I really just haven't had time for it. I simply just didn't have any time or way to negotiate time to watch things like I had been, but at the same time this has been a very good problem to have; I love every second of it.

Let's start off with Fandays here in Dallas, Texas, at the Irving Convention Center. I don't believe this was their biggest convention ran by Ben Stevens of Official Pix, and Mark from Bigfanboy.com, but I want to say for the record that it positively was their most organized and for the number of people they had their and for all the events, Q&A's, guests, signatures, autographs, costume contest and so on and so forth. I thoroughly enjoyed my time there and I appreciate the fact of all the hard work they've done to make this so good. If you haven't made it out to one of their three different yearly events which I believe are Dallas Comic Con, Sci-Fi Expo, and Fandays then you're really missing something.
Fandays was followed the next weekend with me going to Wizard World Austin for the Austin Comic Con. In addition to me going for the con, I received my high definition video camera the day prior to leaving and recorded quite a bit. You can see there's an YouTube video HERE of an overview once we were there. In addition I have a Q&A panel from Paul McGillion. It was just awesome, and the video is gorgeous in high definition (I should have this edited and released soon). This was a vendor/press event for me so I spent some time at the booth selling items and other times running around, talking with people, and doing interviews like the YouTube video HERE were I did an interview with Ernest Cline, the author of the movie Fanboys and the book Ready Player One. He was just awesome, as you can see from the video, I got to sit in his DeLorean, and then he challenged me to get out while maintaining my self-respect… which I think I actually accomplished that pretty well (that's what I tell myself anyhow). And not only that he was just an all-around awesome person, he was out there signing books for free all weekend long and was just the kindest person you'd ever want to meet.
Then we have November 1st rolling around, and the National Novel Writing Month begins. For those of you have not a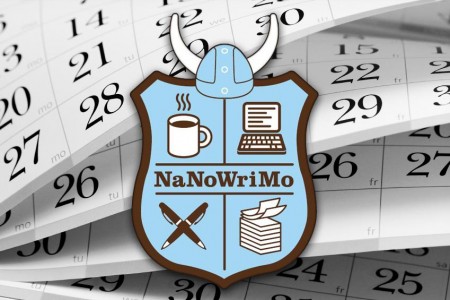 ware of this, three of the four hosts of our podcast are all attempting to write a novel in a month consisting of 50,000 words or more. You should check out the website, and it's still early enough if you want to get involved. I would encourage you do so, and make sure you let me know who you are by sending me a buddy request on their website which is linked HERE and above. My username on the official National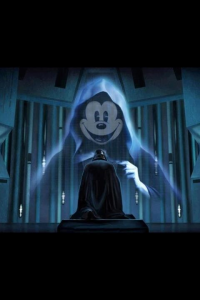 Novel Writing Month website is SciFiJunkie. So far at the writing of this newsletter, I met approximately 12,000 words of novel, and I'm really looking forward to the rest of it but had to take a break just write this newsletter.
Now all that's out of the way, let's talk about little deal made between Disney and Lucasfilm. This, in my opinion, has got to be the greatest singular item that has happened to the sci-fi world in years and years and years. I am so thrilled to death to hear that we are going to get a third trilogy, then more movies, more stories, more books, more of everything. They didn't close a single door with this deal, and George left it in the company of people who know exactly what they're doing and how to treat it properly. I would encourage you come back this weekend and listen to the full podcast where we will all be taking the mic about this very subject.
Anyway, I really appreciate all the readers, listeners, and at this point viewers of the YouTube channel and hope that you'll send us feedback in some form, like Facebook, Twitter, or an e-mail to podcast@SciFiFX.com. Or record a video and submit it as a reply on YouTube, or just simply reply and give feedback on one of the website posts like this one. I just want to say thank you for reading, listening, and watching everything that you've have. I will catch ya next time!