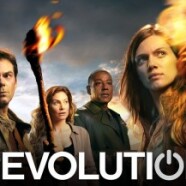 Sep

18
Tags
Related Posts
Share This
Review: Revolution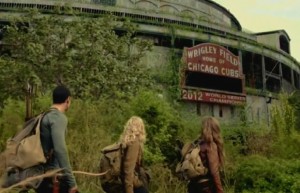 The first episode of Revolution was on tonight. The first episode left me wanting to see more, and the cast seems to have some interesting conflicts with only one show under its belt. The basic concept of the show is that all power, electricity, and technology with like devices simply stops working. There seems to be a reason for it, but the source of the problem has yet to be disclosed. This problem bothers me as it is taken down multiple basic fundamentals, including electrical, magnetic, and even combustion engines.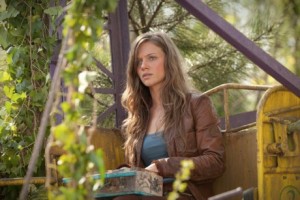 The story starts with a short brief view of life prior to the problems. Charlie's father comes home from work in a panic, says nothing other than it's going to happen, it's all going stop working. After this brief introduction, you see Charlie (played by Tracy Spiridakos) eating a huge half-gallon of ice cream and her mother and father telling her to take her time, and remember just how good it is. Then the story flashes 15 years into the future, Charlie's mother has died, and Charlie's father is involved with another woman that doesn't appear to be much older than Charlie herself. It is also no surprise that the two of them don't get along, and thus adding your first bit of real character conflict.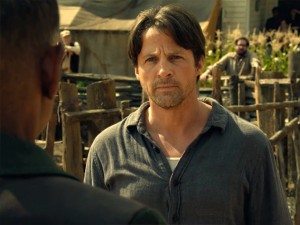 Charlie's brother Danny (played by Graham Rogers) doesn't seem to be much younger than Charlie, but apparently seems to be handicapped in some forms other than his asthma. Charlie has been tasked by her father to hunt down the militia that has come to their small farming town in search of her father and her uncle. While there Danny makes a mistake that gets her father killed and gets himself taken as captive to be bait for the militia to hunt down her uncle.
So the real main story starts here, with Charlie leaving town with her new "mother-in-law," and an old Google executive that has been given a secret device from Charlie's father that only he knows about. Charlie has decided to go hunt down her uncle and get him to help, as her father directed, to go get her brother back from the militia because the one thing she knows her uncle can do is kill.
There's a bit more that goes on after this with her going and meeting her uncle, and a couple of twists and turns with militia. But in the spirit of not providing spoilers that will ruin it for you, I will lea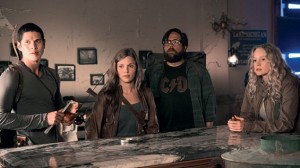 ve the rest up to you to watch. So far I'd rate this new series about a 7 1/2 on a scale of 1 to 10. They have done a great job with reminiscing of the past, and kicking the story off with some interesting conflicts between characters. It's my opinion that the story needs to be more than just basic conflicts from characters, and more about the problems that these characters face going forward. All that said, I look forward next week and hope of the story begins to focus even more on the problems at hand and a little less of the conflict between the few characters that appeared already. This has lots of history that we're unfamiliar with.