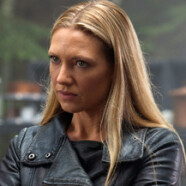 Oct

17
Tags
Related Posts
Share This
Review: Fringe – "The Recordist"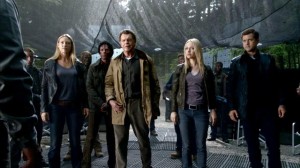 Fringe has that tendency to amaze me week after week. Everyone knows that I've always sung the praises of this TV show, and after the first two weeks of the season I held hope for the remainder of the season, but those weeks were so good that I had some doubts. Well this week put all my doubts to rest. I'm amazed just how well designed the plots for this show are, and how they seem to always keep me on the edge of my seat the entire show.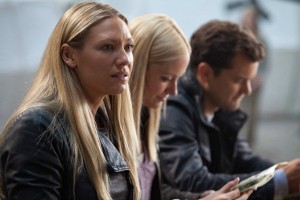 So this week we start off with the Fringe team following the first clue of Walter's tape odyssey. This leads them to a place in Pennsylvania where, oddly enough, a small group of people infected with a weird skin growth have seemed to remain hidden from the world and the invaders, with only one goal in mind: to preserve to record of the human version of history as opposed to the crap that is now being generated by the observers. Totally unexpected and a complete surprise, Paul McGillion is the leader of this small group. Edwin Massey is played by Paul McGillion, for those of you that remember him in Stargate Atlantis as the character of Dr. Carson Beckett.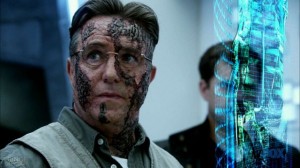 The twists and turns that his character takes in this episode are kind of entertaining. As you can see at the very beginning of the episode, he seems to have the opinion that the recording of history is the only thing that's important at all cost. As the show goes on, he seems to recognize that sometimes you're there to record history, and others you're there to make history. As he explains to his son, when he is about to leave town on a mission that certainly will end the same way it did for his Stargate Atlantis character, he recognizes that it's his turn to be someone making the history and not simply recording it in the archives.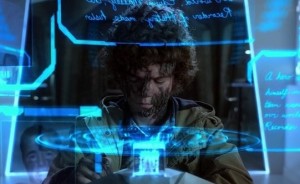 One of my favorite parts of the show was Edwin Massey's(Paul McGillion) son. His son's name was River, played by Conner Beardmore. This character was awesome. He studied the fringe unit from the past and admired them for the days when the fringe units had been fighting the observers, and immediately recognized the entire crew when they appeared. As I said, because he was fascinated with the fringe unit from history, not only did he know the entire crew being part of a community whose job it was to record history, he had created comic books or sketchbooks and told stories about them; some were based on history, and some of his own creations. It was pretty cool idea and a little bonus in the story.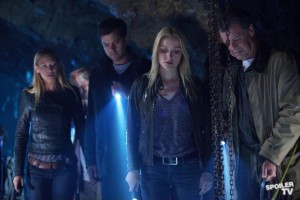 I was particularly entertained by the way Henrietta Bishop, played by Georgina Haiq, handled the observers when she learned they were on the way to the camp. The wild goose chase that she sent them on was one of those parts of the TV show that you're used to having left out or done so poorly that you're let down with how it was handled. This time around it was handled superbly. Not only was the method in which it was handled believable, but it was so well done, so it left you satisfied that it was exactly how you would hope to handle it yourself given the chance.
Now let's talk a little bit about Dr. Walter Bishop, played by John Noble. Walter has got to be one of the coolest characters created. He doesn't seem to have all that much fight, as far as the physical part. At the same time he has all the fight you could ask for from anyone when it comes to just pure survival. Walter's character has a run in with some kind of drug practically every week. I don't actually remember what drug it was the first week of this season, but I do know on the second week of the season he was able to get back into the old school building through underground tunnels because of his days doing acid. Then there was this episode. He tries to send everybody off to go check out the community, and they end up finding it without him because he gets reunited with a giant bag of weed.  Wonder what it will be next week.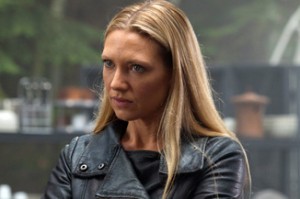 Again Fringe rates extremely high with me. Not only am I pleased and happy with this episode, I'm even more excited about the only 10 remaining episodes that exist. It will be an incredible ride to see where they take it over the next 10 episodes. I rate this week an 8.5 out of 10. You can see reviews for the first two episodes by going to Fringe – "Transilience Thought Unifier Model 11" – "In Absentia"