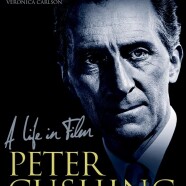 Apr

09
Tags
Related Posts
Share This
Book Review – Peter Cushing: A Life in Film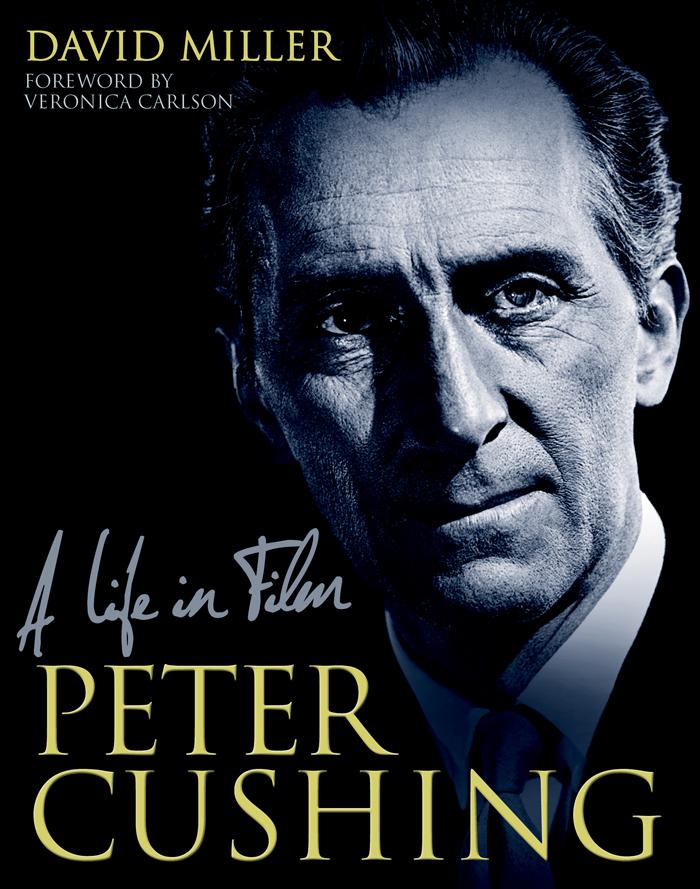 I've said it many times, and I'll never stop reminding people: my first memory of life is seeing Star Wars opening day on the big screen.  That little movie informed me of a great many things that I would later go on to discover, which includes several points along the career of the late great Peter Cushing.  He was one of the first actors who not only helped me to identify the idea that there was a person there behind the character, but he was one of my gateway personas into a larger world of silver screen delight.  I tease some modern actors about having to gobble up franchises for their IMDb page, but Cushing sets the standard in a way that can really only be matched in my humble opinion by one of his co-stars, Christopher Lee.  Consider: Cushing has played Grand Moff Tarkin, Sherlock Holmes, Abraham Van Helsing, Baron Von Frankenstein, the Sheriff of Nottingham, and Doctor Who (yeah, it seems wrong to say it that way, but he faced Daleks on the big screen!), just to name but a few of his roles.  Then add in his various Shakespearean roles, and… well, the man is a true legend, and in my mind, he's immortal.  The thing is, Cushing may have been a powerhouse on screen, but off screen he was a supremely personal individual.  How then do you get to know about the man behind the legend?  Turns out, we have an answer.
Our friends at Titan Books graciously offered us a review copy of a new book available soon, Peter Cushing: A Life in Film.
Peter Cushing was an unforgettable presence in cult cinema of the fifties, sixties and seventies, and remains one of Britain's best-loved film stars. Cushing made a huge impact in the groundbreaking television adaptation of Nineteen Eighty-Four, and went on to find international fame as Baron Frankenstein and Doctor Van Helsing in the most acclaimed films from the Hammer house of horror. During his lengthy career, Cushing also played Doctor Who, Sherlock Holmes and Grand Moff Tarkin, the villain of the original Star Wars.
Author David Miller has written a definitive guide to the stage and screen career of a legendary star, drawing upon conversations with Cushing's friends and colleagues, archive material held by the BBC and Hammer Film Productions, and previously unpublished correspondence with Cushing himself. This in-depth research forms the basis for a revealing re-assessment of the career and achievements of this much admired and very private actor.
Regardless of how you best know Peter Cushing, odds are that if you've seen his work, it holds a special place for you.  The same clearly holds true for his biographer, author David Miller.  Miller has previously penned The Peter Cushing Companion and The Complete Peter Cushing, both of which are now sadly out of print here in the States and will set you back a pretty penny if you want them badly enough.  This volume, just as the publisher's blurb promises offers some insight into this man, lending a new perspective on his life and career that will only serve to enhance both.
When I received the book, I will simply say that my first thought was how attractive this book is.  It's gorgeous.  It actually looks like a half-sized coffee table book in most respects, lending to its classiness.  Flipping it over on the back, the first thing is a quote from a man we all know I admire, George Lucas: "He will be fondly remembered for the next 350 years at least."  That George… ever the king of the understatement.  Anyway…  This book is laid out beautifully.  The photos are stunning (some of which I have never seen before).  There's a classic one I'm especially glad to see on page 164 of Cushing seated, with Christopher Lee and Vincent Price flanking him (as seen here, but looking much better in the book).  The trifecta of cult classic!  I ask you, genre fans, how does it get any better than this?
The text brings it all together from the perspective of a writer who is clearly steeped in the Way of Cushing.  Don't be fooled by the book's slender appearance.  This volume is packed with the sort of thing a fan wants to know and then some, broken down step-by-step along Cushing's many milestones.  It includes a complete chronology as well as every triumph and heartbreak Cushing experienced along his path.  Film buffs and Cushing fans have a treasure in this work.  David Miller is to be congratulated putting this together and thanked for establishing this entry in film lore.  It's thorough, and it's as personal as a work like this can be without the opportunity to interview the great actor himself.  It's a labor of love, and it's a public service.  You just can't ask for better from a book like this.  Well done, Mr. Miller.  Very well done.
Peter Cushing: A Life in Film is available April 16 from Titan Books.