Ninja Turtles In Trouble Too!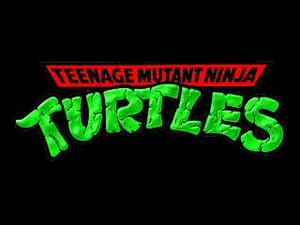 It's seems to be something in the water today!  Paramount Pictures has pushed Ninja Turtles back to May 2014!
The Hollywood Reporter reported today that preproduction staff for the film were being temporarily laid off, and others put on an "indefinite" layoff. Reports from other sites have put the problem on a suffering film line up by Paramount. G.I. Joe 2: Retaliation  got pushed back 6 months, for "official reasons" to add 3D. The real reason seems to be because of reshoots after the initial screen testing. There's also the delayed release of World War Z due to third act problems. This has prompted the studio to read the script for Ninja Turtles, and they have, as far as anyone can tell, found it wanting.
The current writers of this movie are Josh Appelbaum and André Nemec, who wrote Mission: Impossible – Ghost Protocol. Their story comes with full support from Kevin Eastman. M:I 4 did very well from all accounts. Everyone seemed to think it was a fast paced thriller that kept everyone entertained. What makes me pause is Jonathan Liebesman, who has directed Texas Chainsaw Massacre: the Beginning, Battle Los Angeles, and Wrath of the Titans. Then you have Michael Bay, and we've been through his credentials. In balance of things, even the writing duo's previous works haven't impressed me all that much. Then you take this Turtles movie as a chance to remake or reinvent the characters, and you have a recipe for disaster if you're not careful (Transformers anyone?)
Much like with the Lone Ranger, I'm not going to go on a long winded rant. I could, but I won't. The simple fact is that Paramount is in a lot of trouble after the abysmal theatre experience of Battleship, and a pipeline of films with shaky confidence. This doesn't bode well for the studio, who is looking to get another franchise off the ground. I can't help but feel hopeful that this will finally put this version at an end, regardless of Eastman's support. I don't think that will happen, but only time will tell.