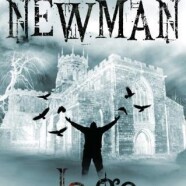 Mar

30
Tags
Related Posts
Share This
Book Review – Jago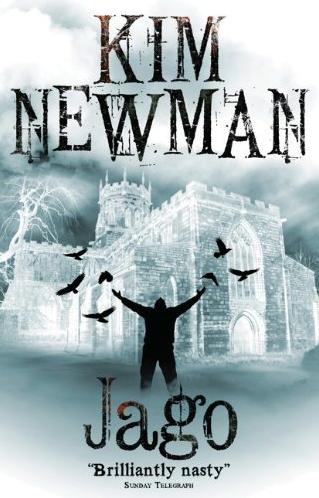 If you haven't seen my review already, I am a big fan of author Kim Newman's Anno Dracula series, through which I discovered his Warhammer titles dealing with a previous version of the Geneviève character that upstages the Anno Dracula line.  I am supremely picky when it comes to horror because I just don't think most people get it anymore.  But I know that Kim Newman gets it because I've seen past his appreciation of the classics and into the recesses of his understanding through his storytelling.  The man is clearly steeped in lore, and it saturates every fiber of his being.  Anyone who can navigate the tangled web of the Wold Newton Universe and make it dance has my attention and admiration.  Writers like this are treasures in my book.  Besides that, I'm already in love with his writing style, even after having now read only a handful of his works (a condition I intend to correct).  As far as I'm concerned, he's on that rockstar level with Gaiman, Martin, and other top-tier master storytellers too numerous to list here.  So the email comes through from Titan Books, asking us if we'd like to review another of Newman's titles seeing reprint.  Um… YES.  Yes, I would.
I remember when this book arrived at my doorstep, I could actually feel Newman's particular brand of magic seeping through the box.  When I opened it, I had the book in my hands, and my first thought was, "This thing is a rodent killer!"  It clocks in at over 700 pages, so I'm wondering how I'm going to squeeze time into my schedule to actually read it.  I showed it to a couple of my colleagues here at SciFiFX, and they had that same look.  They have the same problem I do, which I'm sure many of you out there can relate: too much to do, too much more you want to do, not enough hours in the day.  And I'm not the fastest reader out there.  But you know how you tend to find a way to make something happen if you care enough to do so?  That's what happened here.  700 pages of Kim Newman's prose and grandmaster level of storytelling?  This, my friends, is an excellent problem to have in front of you, which is to say it's no problem at all.  Here's a little factoid about me: I'm an insomniac.  It's anticipation of exciting stuff just like this that causes it, where my mind simply will not let me rest until I finish grappling with whatever it is that's inspired me to sacrifice those otherwise meaningless hours of sleep, or until I finally collapse from sheer exhaustion, whichever comes first.  You see, there's only one way to fell that questing beast, and that's to confront it head on with the enthusiasm of a zealot.  Bad for my menial day job, perhaps, but good for me when I can work it to my advantage, and no doubt equally as good for the coffee producers of the world.  Viva Arabica!  I'll sleep when I'm dead.
Ah… but this story isn't Anno Dracula, nor is it even about the vampire Geneviève that I've come to consider as one of my favorite characters.  It's completely new to me.  This is where the rubber meets the road, so to speak, wherein Master Newman allows me to see just how well he can tap the realm of true horror in a way that perhaps only Steven King does today.  Sure, there are a smattering of others here and there, but no other really big names that stand out in my mind without going backwards in time.  It's like in the last 20 or 30 years, this genre has become something of a forgotten wonder.  For the record, I'm not a fan of King's work.  I like the idea, but the execution leaves me a bit cold, as though he just had a nightmare and wrote it down the next morning.  It clearly works for him, but it's not my thing.  I need something with more bite and substance.  So that means that when it comes to this particular literary genre, there's just not much out there anymore in regards to new work.  Could Newman's Jago fill the void and possibly inspire a relaunch of this type of storytelling?  Would it live up to the expectation I've now built up in my mind?  These are the questions I asked as I opened the cover and began to read…
Paul, a young academic composing a thesis about the end of the world, and his girlfriend Hazel, a potter, have come to the tiny English village of Alder for the summer. Their idea of a rural retreat gradually sours as the laws of nature begin to break down around them. The village, swollen by an annual rock festival of cataclysmic proportions, prepares to reap a harvest of horror.

A brand-new edition of the critically acclaimed novel.
That summary doesn't tell you much, does it?  Let me give you a better one.  A former priest with psychic powers – Anthony Jago – houses a cult in a small town that hosts the annual equivalent of the Woodstock concert.  Raiding the minds of the attendees, bringing to life their fantasies and fears, and playing on their emotions, Jago's ultimate aim is to recreate the Book of Revelation.  To balance the equation somewhat, Susan Ames, a psychic agent for the British Secret Service, has infiltrated Jago's cult.  The book itself revolves mostly around Paul and Hazel and similar POV characters.  Paul is an academic doing a thesis on the end of the world, and Hazel is a simple potter.  They've come to the rural town for a summer vacation.  Of course they have…
I come from a small rural town in the Texas Bible Belt myself, where everyone knows everyone else's business, and you're treated like the outsider if you keep your privacy, so on that front alone this book hits home and adds that little something to the creep factor.  Then add to that the basic setup has its origins in fact as every good myth does.  But leave it to Kim Newman to build upon these solid foundations and treat us to a truly classic horror novel, the likes of which has not been seen much in the mainstream since it's original publication in the early 90s.  The characters themselves are brilliantly rendered three-dimensional people.  You get to know them, and in many cases you care about what happens to them, which is often pretty rare in horror, but it is one of the necessary components to making it work.  Jago himself, as a cult leader, exhibits all of the qualities you'd expect: enigmatic, charismatic, and with a shadowy, looming presence that is felt on nearly every page of the book whether he's there or not.  Based on past works that I've read from Newman, I expect quality character building, and this novel is no exception to his high watermark.  And just because he can, Newman fans can expect appearances by some of his story-hopping notables such as Edwin Winthrop and Catriona Kaye.  I don't know about you, but every time the words "Diogenes Club" appear in his work, I grin like a monkey.
Because of the emotional quality of character, it's easy for us to get inside the heads of these people, and that is the opening that Newman uses to get inside our heads.  Doors allow passage both directions, do they not?  So what we get treated to here is a psychological thriller and the obligatory bits of carnage thrown in for good measure, both of which are felt that much more because of how well Newman has propped open that passage into our gray matter.
Based on all of these points, you'd think you pretty well know what to expect.  You'd be wrong, and you'll applaud as you find out how.  Another hallmark of the genius of Kim Newman is to use misdirection to keep you guessing to the very end as only a master of his craft can do.
Now the bonus part.  After the story, there's not one, not two, but THREE short stories included in this volume that utilize the characters and settings from Jago.  I have to admit that in getting bonus novellas in the Anno Dracula reprints, I'm getting spoiled by this sort of thing.  I hope it's a trend that continues, because I fully intend to line my bookshelves with this man's work.  Having said that, I think it comes as no surprise when I say you should definitely read Jago.  If you're so inclined to classic horror, this should be on your must-read list.  If you're a Kim Newman fan, you know what to expect and have run out of excuses for not grabbing a copy, excepting if maybe you already own one.  Buy another so you can get the extra stories!
Mr. Newman, if you ever read this, THANK YOU for keeping this genre alive in a way that few can or have attempted on this level.
Kim Newman's Jago is now available from Titan Books.  And for fans, the 4th work in the Anno Dracula series, Johnny Alucard, is slated for release on September 10.  I can't wait!