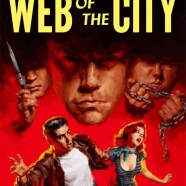 Apr

07
Tags
Related Posts
Share This
Book Review – Web of the City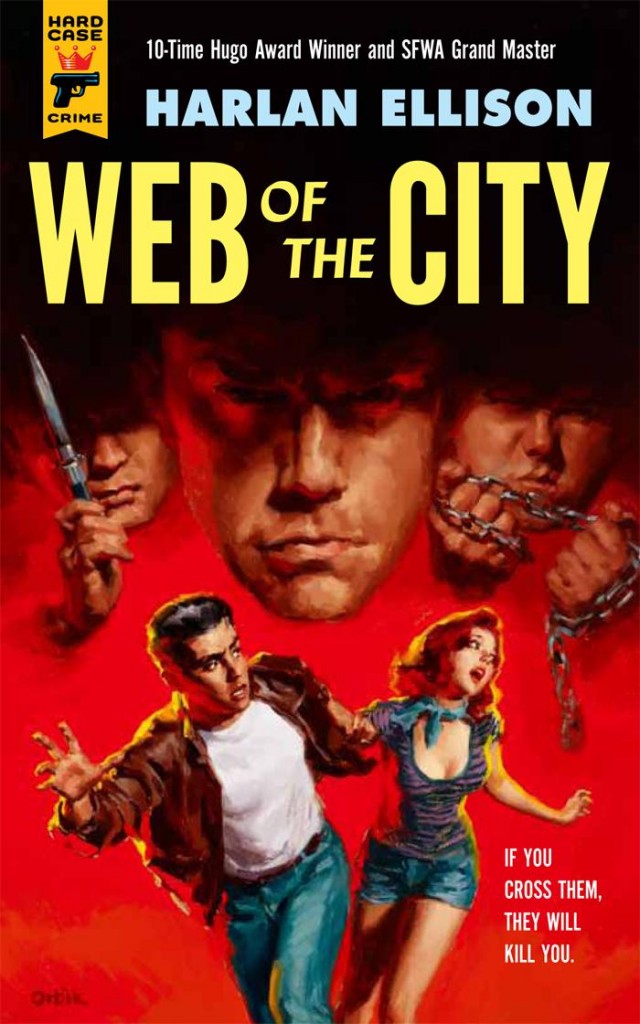 When Harlan Ellison speaks, you should listen.  I certainly do.  When a man wins 10 Hugos and an honorary doctorate, trust that he earned them and knows what he's talking about.  In the last 50 years, a number of authors have been on the cutting edge of science fiction, but Ellison himself has been the cutting edge.  He'll tell you himself: science fiction is what real writers do; sci-fi is the drivel you watch on TV that rots your mind.  From anyone else, that might be grandstanding.  From Ellison… well, it's still grandstanding, but he can – and will – back up every single word.  If you've not had the chance to see it, I would highly recommend a documentary called Dreams with Sharp Teeth.  It's amazing.  Suffice to say, this is a man who simply will not shut up, neither vocally nor in print.  He has something to say, and by all that's unholy, you will hear him!  We here at SciFiFX love him for that.
But before he could be the science fiction legend with the bottomless imagination, he had to become a force to be reckoned with.  Ellison began in the school of hard knocks and graduated at the top of his class.  Part of that education included going undercover to infiltrate a Brooklyn street gang in the 1950s and living to tell the tale.  For 10 weeks, Ellison operated in the Brooklyn neighborhood of Red Hook, considered be one of the most dangerous, and operated as war counselor for the street gang called The Barons.  Upon leaving, he entered the military, beginning Ranger basic training.  55 years ago, the result of that experience became Ellison's first novel, a pulp crime novel called Web of the City.  Ellison claims he wrote it while in the military, sitting in the toilet, pounding away at the typewriter that sat upon a board on his lap.  It's been out of print for the better part of 30 years, but our friends at Titan Books have resurrected it and sent a copy our way.  And it is thus that I am fortunate enough today to be able to write up this review, having spent some time in the younger mindset of a man whose creativity and experience I both respect and fear.  Yes, fear.  Read any of his works, you'll get the idea.  But first, my review.
The definitive edition of Harlan Ellison's first novel, returning to bookstores for the first time in 30 years.

Rusty Santoro used to run the local street gang. Now he wants out. But the other gang members aren't interested in letting him go quietly, and it's Rusty's family that may pay the price…

A harrowing story of gang violence on the streets of New York – partly inspired by Ellison's own real-life experiences going undercover as a gang member in the 1950s.

This edition also features three thematically related stories that the author published in pulp crime magazines in the 1950s.
So you've probably guessed this isn't science fiction.  Sadly, it's most certainly not fantasy either.  In the strictest sense of genre-related material, it would have very little place on our website, except that it's the kind of hard street setup that inspired so many writers to create a seemingly endless parade of masked vigilantes and circus-clad superheroes.  This book's premise pretty much demands an appearance by Batman or the Shadow, but Ellison didn't get a dark angel, and in these pages, neither do you.  What's between these covers are the foundations of a man who carved his own destiny with his words, and sometimes with his fists.  Those original 10 weeks on the street were published under the title Memos From Purgatory.  They say that fact is stranger than fiction, and Web of the City is thinly-veiled fact disguised as fiction to make it more accessible.
Published in 1958 as Rumble, Web of the City takes back its original title and takes us to the mean streets where Rusty is forced to choose between the simple prospects the neighborhood offers to an honest man or the obligations of the street gangs.  Much like any classic gangland story, the more Rusty fights to leave, the more they pull him back in.  The Cougars are more than just a cliché; they are, as I say, the result of Ellison's direct experience, and this absolutely bears repeating as it should be foremost on the reader's mind to fully appreciate this book.  Like the man himself, the story is hard-bitten and visceral.  This book is violent.  Even knowing that going in, it still hits hard.  Such is the nature of Ellison's writing style as much as it is the subject matter.  If you're not familiar with his work, the nature of it is like trying to explain sandpaper to a person who only knows silk.  It's raw, and it will go straight to your core.  The writing is a bit awkward in places, being Ellison's first work, but everything that makes him who he is can be found here.
As a bonus, like the publisher blurb above says, Web of the City also includes 3 similarly-themed short stories from the same era: "No Way Out," "No Game For Children," and "Stand Still and Die!"  As with Web of the City, these stories showcase Ellison's early work, and while the author may seem somewhat self-depreciating about it, this glimpse into his beginning is invaluable to his fans.  These are the foundations for a career of legend, and then, as now, he has something to say.  It's worth listening to him.  It always has been, it always will be.
Web of the City is available now from Titan Books.