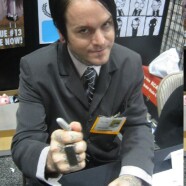 Mar

06
Tags
Related Posts
Share This
Artist Roman Dirge Needs Your Help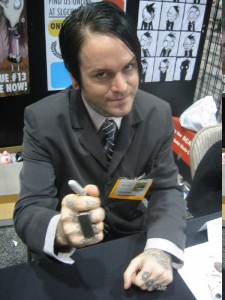 This morning, we received word from our friends at Titan Books that artist/creator Roman Dirge is in the hospital following a hit and run accident a few days ago.  Dirge's family and friends have set up a medical fund to help with the bill, and Titan is spreading the word.  We at SciFiFX are only too happy to help in this effort.  This is the statement offered from Titan on Dirge's behalf:
Roman Dirge, creator and illustrator of the Lenore comic book series, and his girlfriend Amber were injured in a hit-and-run accident in Hollywood, CA, on February 26, 2013. One of Dirge's legs was severely damaged, but he is said to be in good spirits despite facing a long recovery.

 

As a long time collaborator with Roman on his many exceptional projects, we at Titan Entertainment Group wish to offer him good health and a speedy recovery.

 

We would also love to spread the word that Roman's friend's and family have set up a fund to help him with his medical bills as they will be exceedingly large.

 

If you are a fan of Roman's work and would like to wish him all the best by making a contribution- please visit Give Forward at the link below:

 

 

"I'm a self employed artist and I do not have insurance. The bills will start arriving next week, which I assume will add up to the cost of a small private island. One of my good friends set up a donation page to help with this. Believe me, anything helps. I've been blown away by the outpouring of support from friends, fans and family. I thank everyone, from the bottom of my jerky-like heart, and I'm just so thankful of everything." – Roman Dirge
 
SciFiFX wishes Roman Dirge and his girlfriend Amber speedy recoveries, and thanks to Titan for giving us the head's up.