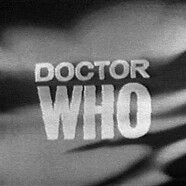 Nov

23
Tags
Related Posts
Share This
Doctor Who Turns 49!
There has been a lot of talk this year about the 50th Anniversary of Doctor Who, but that is a year away.  Let us not forget that on this day 49 years ago Doctor Who premiered on the small screen, and for the last 49 years has provided us with excitement, adventure, education, and humor.
Star Wars fans have what they call "The Dark Times", the years between the Original Trilogy and the Prequel Trilogy, where new Star Wars was only available in books, comics, and other non-cannon formats.  In Doctor Who fandom we refer to the years from 1989 to 2005 as "The Wilderness Years".  This was the time when, with the exception of one TV movie in 1996, Doctor Who was off television.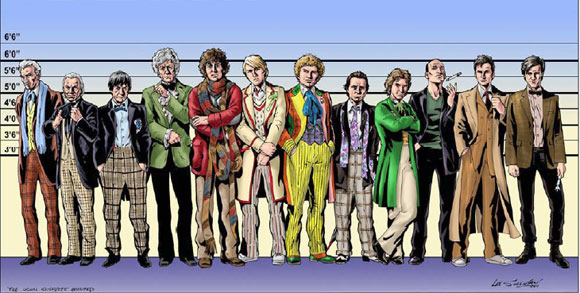 Fans had to turn to the wilderness to get their Doctor Who fix.  Fan groups BBV and Audio Visuals produced unlicensed Doctor Who audio plays and videos.  Then there was Reeltime Pictures who created the series The Myth Makers, interview videos hosted by Nicholas Briggs (the current voice of the Daleks).  Reeltime Pictures also produced some unlicensed direct-to-video Doctor Who spin-offs.  They skirted the BBC Doctor Who licensing by creating videos based around incidental characters and monsters licensed directly from the writers that created them.
Then in 1991 Virgin Publishing was awarded a license by the BBC to release a series of books called The New Doctor Who Adventures, commonly referred to as the Virgin New Adventures or (VNA).  This series continued the story of the Seventh Doctor and Ace and run until 1997.  Also from 1994 to 1997, Virgin published a series of books called Doctor Who Missing Adventures, commonly referred to as the Virgin Missing Adventures or (VMA). These stories were set between televised stories and featured the first six Doctors.  Once the 1996 TV Movie came out, Virgin lost their Doctor Who license, and the BBC started to publish 2 series of Doctor Who books.  One of these was the Past Doctor Adventures or (PDA), where they released stories for the first seven Doctors.  The other was called the Eighth Doctor Adventures, or (EDA); these continued the story of the Eighth Doctor after the 1996 TV movie.  The BBC published both the PDAs and EDAs up until 2005, when Doctor Who returned to BBC1 and our television screens.
The Audio Visuals fan-made Doctor Who audio dramas became what are now known as Big Finish in 1998, and in my opinion have been producing some of the best Doctor Who stories ever.  They are still in production and have released well over 200 Doctor Who audio plays/books.
Since the return of Doctor Who to TV screens in 2005: more and more Doctor Who books, Audio Books, Comic Books, Video Games, Toys, and collectibles of all manner continue to be produced.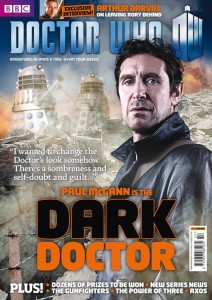 And of course there was Doctor Who Magazine throughout the wilderness years, reporting on everything from fan productions to officially licensed books, and audio productions, keeping the loyal fans appraised of anything and everything going on in Doctor Who fandom.  Doctor Who Magazine is itself 33 years old this year, having been in publication in one form or another continuously since October 1979.  It also holds a Guinness World Record for "Longest Running Magazine Based on a Television Series."
If it had not been for the fans keeping Doctor Who alive during the beginning of the wilderness years the BBC would not have issued that first license to Virgin Publishing, and the rest would not be history as we know it.
Over the last few years Doctor Who has gathered a much larger fan base in America than it has ever had; with premiere viewings in New York City, and cast and crew attending San Diego Comic Con every year, it will only continue to grow.
Many of the writers, cast, and crew of Doctor Who grew up as fans of the show, and it inspired them to become writers, or actors, or get into television production in the first place.  It has truly become a franchise by the fans and for the fans.  As always fans come and go as the show changes into something they may not like anymore, but long time fans know that you can come back in a few years or just stay with it, because Doctor Who the series regenerates itself periodically just as the Doctor does.  Besides, if you are not a fan of the Wibbly Wobbly Timey Wimey stuff going on in the series currently there is still all the supplemental books, comics, and audio plays available.  If you like the Classic Series, which was more Science Fiction, or if you are a more a fan of the new Series, which is Science Fantasy, there is something available for all fans of Doctor Who.  As for me, there are some stories I don't care for, but in general I like all Doctor Who.
So starting tomorrow we can all start looking forward to – and celebrating the lead up to – the 50th Anniversary of Doctor Who. But for just today let's celebrate the 49 years of Doctor Who history that lay before it.