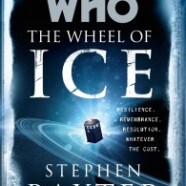 May

24
Tags
Related Posts
Share This
Doctor Who: The Wheel of Ice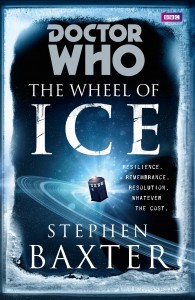 BBC Books released the cover art and details for a brand new 2nd Doctor (as played by Patrick Troughton), Jamie, and Zoe adventure titled Doctor Who: The Wheel of Ice. This is the first Doctor Who book since 2005 to feature a Past Doctor.
I remember back before 2005 we would get a Past Doctor Book, and an Eighth Doctor Book every month, then they started alternating months, and once the series started back up in 2005 all we got was Current Doctor Books. I hope this will mark a return to publishing new Past Doctor novels on a more regular basis. The Eleventh Doctor (played by Matt Smith is great, but Big Finish has shown us that there are still plenty of stories out there for all of the Past Doctors. But on to the details of The Wheel of Ice.
Doctor Who – The Wheel of Ice:
Written by: Stephen Baxter

Resilience. Remembrance. Resolution. Whatever the cost.

She had no name. She had only her mission – she would return Home. And bathe in the light of a long-dead sun… Even if it meant the sacrifice of this pointless little moon to do it.

The Wheel of Ice: a ring of ice and steel turning around a moon of Saturn, home to a colony mining minerals for a resource-hungry future Earth. A bad place to grow up.

The Wheel has been plagued by problems. Maybe it's just gremlins, just bad luck. But what's the truth of the children's stories of 'Blue Dolls' glimpsed aboard the gigantic facility? And why won't the children go down the warren-like mines? And then sixteen-year-old Phee Laws, surfing Saturn's rings, saves an enigmatic blue box from destruction.

Aboard the Wheel, The Doctor, Jamie and Zoe find a critical situation – and three strangers who have just turned up out of nowhere look like prime candidates to be accused of sabotage … The Doctor finds himself caught up in a mystery that goes right back to the creation of the solar system. But it's a mystery that could have dire repercussions for the people on the Wheel. It's a mystery that could kill them all.

A thrilling, all-new adventure featuring the Second Doctor, as played by Patrick Troughton in the legendary, classic series from BBC Television.

+ The Wheel of Ice is released on 16th August 2012, priced £16.99 (HB).