Neil Gaiman Starts Audiobook Label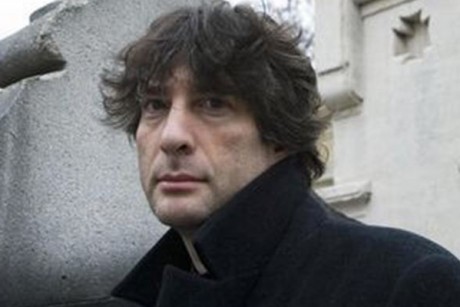 Neil Gaiman has always been a strong proponent of audio books.  He has narrated many of his own titles, as well as books by other authors.
Gaiman recently agreed to hand-select and produce a line of audiobooks in a partnership with online audiobook retailer Audible.com.  Neil Gaiman Presents released its first five titles last month.  They include,  Land Of Laughs by Jonathan Carroll and You Must Go and Win by Aline Simone.
Future releases will include books by James Branch Cabell, and Dimension of Miracles by Robert Sheckley, a story Gaiman likens to Hitchhiker's Guide to the Galaxy, which will be narrated by TV personality John Hodgman.
Neil Gaiman Presents is a part of a larger project by Audible.com called ACX or Audiobook Creation Exchange.  Its goal is to bring new titles to the public by hosting a service that will allow authors and rights holders together with professional narrators.
I think this is a great idea, I would love to see a day when all books are available as a traditional paper book, ebook, and audiobook.  With the proliferation of MP3 players audiobooks are no longer hindered by being multiple cassette tapes, or stacks of CDs, now they can be a simple download just like an ebook.
Follow Us on Twitter @SciFiFX
Like us on Facebook: www.facebook.com/scififx