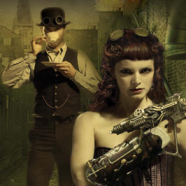 Oct

16
Tags
Related Posts
Share This
Book Review – Phoenix Rising: A Ministry of Peculiar Occurrences Novel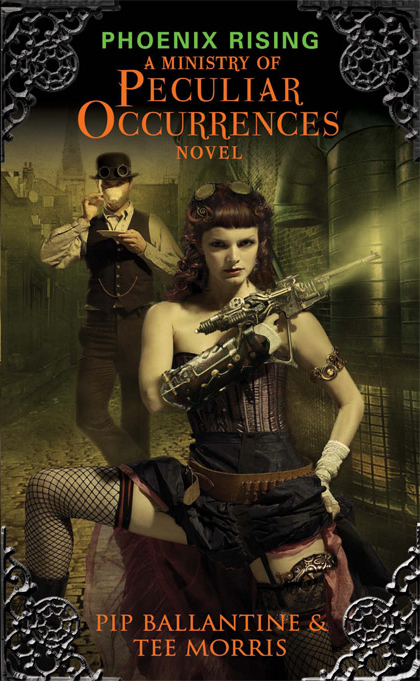 Publisher's Summary:
Evil is most assuredly afoot – and Britain's fate rests in the hands of an alluring renegade… and a librarian.
These are dark days indeed in Victoria's England. Londoners are vanishing, then reappearing, washing up as corpses on the banks of the Thames, drained of blood and bone. Yet the Ministry of Peculiar Occurrences – the Crown's clandestine organization whose bailiwick is the strange and unsettling – will not allow its agents to investigate. Fearless and exceedingly lovely Eliza D. Braun, however, with her bulletproof corset and a disturbing fondness for dynamite, refuses to let the matter rest… and she's prepared to drag her timorous new partner, Wellington Books, along with her into the perilous fray.
For a malevolent brotherhood is operating in the deepening London shadows, intent upon the enslavement of all Britons. And Books and Braun – he with his encyclopedic brain and she with her remarkable devices – must get to the twisted roots of a most nefarious plot… or see England fall to the Phoenix!
©2011 Pip Ballantine & Tee Morris (P)2011 HarperCollins Publishers
***minor spoilers ahead***
 I listened to the audiobook for this one via Audible, and as is typical when I enjoy a book this much, I'll own a physical copy for my home library in the extremely near future.  When I'm not really certain what I want to read, I usually try to find "something different."  This book fits the bill. 
To add to the publisher's summary above, the book opens with brash and daring Agent Eliza D. Braun rescuing the rather timid and straight-laced Agent Wellington Books from the hands of the enemy.  As punishment for the excessive amount of dynamite she uses, she's assigned to the Ministry Archives as Books' partner, wherein she pulls him in way over his head on a previously unsolved case, made personal by the involvement of her previous partner.  It's one part Sherlock Holmes, one part James Bond, and one part The Odd Couple, wrapped in a steampunk bow with an X-Files trim.  It's a little predictable overall, lending to it being a quick read, but there are a few noteworthy surprises here and there that give it that extra punch, and plenty of fun throughout.  It's really difficult not to enjoy this book.  And best of all, it's the first in a series, so there's more where this came from!