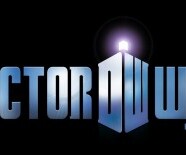 Nov

14
Tags
Related Posts
Share This
Doctor Who Movie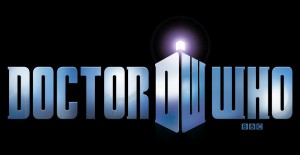 New rumors have surfaced today about the fabled Doctor Who Theatrical Movie.  David Yates, the director that brought us the last 4 Harry Potter movies told Variety that he is about to start work developing a Doctor Who movie with Jane Tranter.  Tranter is the head of L.A. based BBC Worldwide Productions, she was also the Controller of Drama Commissioning when the Doctor Who TV series was revived in 2005.
David Yates:
"We're looking at writers now. We're going to spend two to three years to get it right," he said. "It needs quite a radical transformation to take it into the bigger arena."
Yates made it clear this his movie would not be related to the current TV series, but would be a completely new take on Doctor Who.
David Yates:
"Russell T. Davies and then Steven Moffat have done their own transformations, which were fantastic, but we have to put that aside and start from scratch,"  "We want a British sensibility, but having said that, Steve Kloves wrote the Potter films and captured that British sensibility perfectly, so we are looking at American writers too,"
Before directing the final 4 Harry Potter movies Yates worked with Tranter on several BBC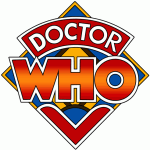 TV series, including "The Way We Live Now" and "State Of Play".
This all sounds good, but every few months we are treated to some rumor about a Doctor Who movie about to start development/production, and admittedly this is the most possible sounding of all those rumors.  Twitter and the interwebs exploded with news of this new Doctor Who Movie, even BBC news reported the Variety article.  With no official announcement from BBC or BBC Worldwide, nothing at all has been confirmed.  Then reports started coming in from those in the know that I would certainly trust in this instance.
Tom Spilsbury (Editor of Doctor Who Magazine):
To put this in some context, no Doctor Who movie is in production. It's just some discussions at the moment.
Doctor Who Magazine:
To those hearing Doctor Who movie rumours, it's just the same rumours which have been going round for years. Nothing's currently happening!
Edward Russell (Brand Manager for Doctor Who):
Off Twitter for a few hours and the Doctor Who world explodes. There's always talk of a movie. Perhaps? Maybe one day. But not right now!
BBC America:
A Doctor Who feature film remains in development w/ BBC Worldwide Productions in LA. As of yet no script, cast or production crew in place.
So as far as anyone in the know is concerned nothing is happening at the moment, now Yates himself said that they were going to take 2 or 3 years to get going.  Maybe he is in some sort of discussions to helm the project, but nothing has been confirmed at this point.  Even if it was, which as far as I'm concerned could be great news if Doctor Who is given the proper treatment, it would still be several years before anything came of it.

I am all for a Doctor Who theatrical movie, and I think it should be in its own universe separate from the TV series, much like the 2 Peter Cushing Doctor Who movies in the sixties.  It needs to stay distinctly British, no Americanizing it, don't make the Doctor human or half-human, and definitely no Johnny Depp!  Show it the respect it deserves.
If a Doctor Who Movie ever goes into production the BIG questions are:
Who will play the Doctor?
What will the Movie Logo look like?
Follow Us on Twitter @SciFiFX
Like us on Facebook: www.facebook.com/scififx