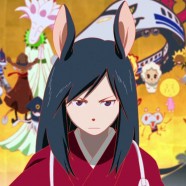 Oct

09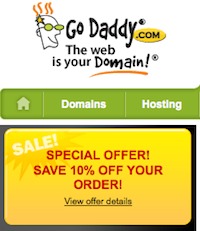 Tags
Related Posts
Share This
Review: Summer Wars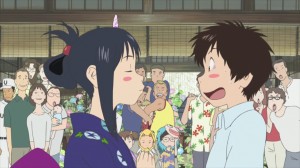 It's not very common that I watch an Anime movie, but last night my son suggested that I watch Summer Wars with him. Now I have watched a little Anime in my life, usually small series like Cowboy Bebop, Inyasha, Trigun, Ghost in the Shell (both the movie and TV series), and even the cool TV series called Macross Frontier.  But even though I've said that I've watched a few shows here and there, for the most part, it's just not my thing. I enjoy the few that I do watch, because I'm very selective about which ones to pick and choose, but it's not something that I can get into all the time.
Now Summer Wars is kind of a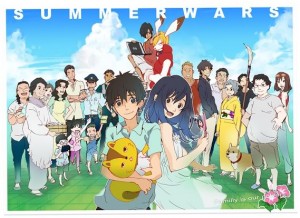 cool premise were two young adults work for a major internet company providing support services for a service called OZ.  As you might suspect, OZ is an online community that has become very trusted with the business world and with humans in general so much so that most of them have linked their real life to their OZ account, allowing them to purchase things online, control bank accounts, and for businesses they control inventory, shipping, online ordering, and pretty much their entire lives.
One of these boys is tricked into helping out a friend with her grandmother's 90th birthday. But what he doesn't know is that when he arrives, he's presented as "the fiancée," this being a very traditional and old-style Japanese family the entire family is immediately made aware, and congratulations are all around, leaving him living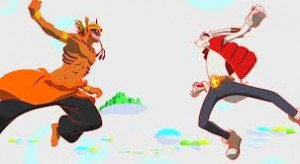 a lie. Even the grandmother that seems to rule the roost at her 90th birthday becomes very fond of the new soon-to-be family addition.
Everything goes awry when the young man receives an e-mail with what he thinks is just a math problem. Being the runner up in the Japanese math Olympics, he enjoys working the problems, stays up all night, and sends the solution back as soon as he's solved the problem. What he doesn't know is that he's just solved the super secure unbreakable encryption that protects the online world of OZ. He's unaware of the problem is has caused until the next morning when the children from the house point out that he is now a known criminal, and his picture is posted all over the TVs.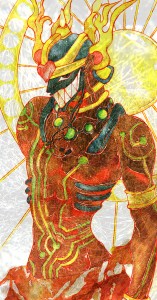 It turns out, although he is a awesome mathematician, as soon as he delivers the encryption code to the hacker, which we eventually find out is an AI (Love Machine) program created by the adopted son of the family, and being sold and tested by the military in OZ. But immediately his account is hacked, and all of his identification and possessions are taken. This AI continues to steal and hack its way through the community until it has grown in such massive proportions that they're forced to confront him. Good thing that one of the brothers to the family happens to be a world-famous fighter in the world of OZ.
The main task becomes at this point for them to figure out a way to outsmart, outfight, and simply outplay the AI. And even though I found large portions of this very reminiscent of Ready Player One written by Ernest Cline, I did find it somewhat predictable, and at times I was frustrated by the coincidences and simple inconsistencies in the story. But with all that said, it was very enjoyable and well worth my time.
I don't have much of a basis to rate this style of movie, but rating it strictly on my enjoyment factor I would give it a 7 out of a possible 10. And even though Anime isn't my thing, I look forward to the next good sci-fi movie in the genre.