Oct

05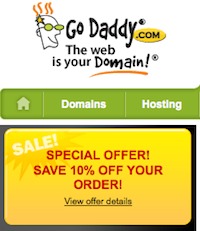 Tags
Related Posts
Share This
Jurassic Park was on TV Tonight – 100 Days of Sci-Fi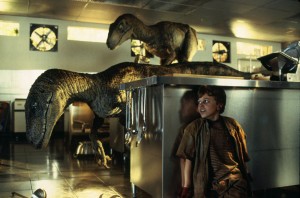 It's been a very long time since I've seen Jurassic Park. I really didn't remember very much about it, so when I saw it on TV tonight I thought it would be an interesting watch. It'd been so long since it had been on and since I have watched it that I really didn't remember exactly what happened or what was coming next.
Now for those of you who don't remember, let me give you a little synopsis of what Jurassic Park is about. John Hammond, who was played by Richard Attenborough, has been creating entertainment and theme parks all of his life. This time he wanted to make sure that he created something that, unlike his flea circus, was real so you could touch, feel, and see it. He accomplished this by creating a theme park based on dinosaurs. These dinosaurs were created based on DNA frozen in time in ancient mosquitoes stuck in the amber of sap from very old trees.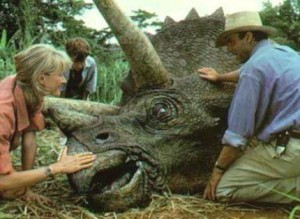 One of the main precautions taken was that all dinosaurs created were female. This prevented, or was supposed to prevent, any mating and reproduction of the dinosaurs. However, this preventative measure wasn't thought out properly; when parts of the DNA strands were missing, toad DNA was used to fill in the gaps. Toads sometimes have been known to change sex in environments where there are no mates. That is exactly what happened on Jurassic Park.
Now there were several problems that took place all at one time on Jurassic Park to create this mess. First of all, the above mentioned method of birth control failed and, not known to the park owners, the dinosaurs were in fact multiplying. Second, Dennis Nedry, played by Wayne Knight, was apparently underpaid and made a deal on the black market to sell the DNA that had been collected by John Hammond, the park owner. When Dennis made his move, his timing was very poor, which brings us to the third major problem: bad weather struck at the same time that Dennis brought the security system down to deliver his stolen DNA samples.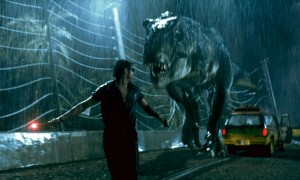 This created a gap in the electrical fences from a power outage caused by the bad weather and Dennis' bad timing, by having an accident, and getting killed by a very smart dinosaur. This prevented the outages from being restored, and the sanctuary created on the island was overrun by dinosaurs. In this respect, the movie was perfectly balanced in the bad things that happened, the link to the story, and the methods of escape that took place from each of the characters.
Most of all the bad fortune took place during a preview tour of the theme park – with Dr. Alan Grant, played by Sam Neill, Dr. Ellie Sattler, played by Laura Dern, Dr. Ian Malcolm, with his witty humor played by Jeff Goldblum, and John Hammond's two grandchildren, Lex Murphy, played by Andrea Richards, and her younger brother Tim Murphy, played by Joseph Mazzell – via automated automobiles driven through the park and attended by an automated system.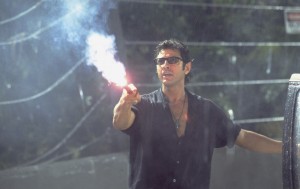 Most of the time when I watch movies like this, I find tons of stuff to complain about. Lots of amazing coincidences, just plain stupid people, or the whining and complaining of a particular character, but in this case I was quite pleased to find out that most of this type stupid stuff I don't like did not take place.  As a matter of fact there's only one real complaint that I have (ok, two) that I'm not sure I understand. The question has to be asked: when you create a theme park the size of Jurassic Park, and your entire existence and all of your lives are dependent upon it, why the hell is the only fuse box that controls all the power halfway across the island? My second question would have to be, where are the tranquilizer guns, as it turns out not even the shotgun and fired once?
Overall I enjoyed Jurassic Park again and would rate it an 8 out of a possible 10. I look forward to continuing my hundred days of sci-fi, where I review over 100 different sci-fi movies.