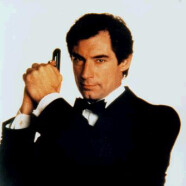 Oct

08
Tags
Related Posts
Share This
7 Days of 007 – Day 5: Timothy Dalton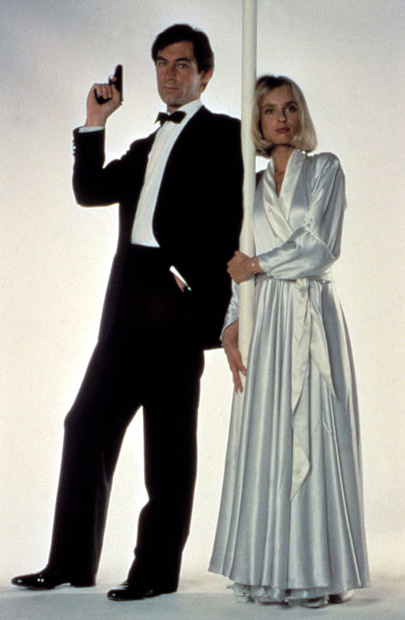 As we previously noted, Timothy Dalton was the man originally slated to replace Sean Connery, but he turned it down, citing at the time that he was too young, and Connery was too good to follow.  As when Connery stepped down, the world and the studio played the guessing game of who would succeed Roger Moore.  It could be suggested that fate played a hand on this one.  Dalton was approached just as we was before when Moore was rumored to be stepping down for each of his last three Bond films, but Dalton was committed to the theater as he was in each of those instances before.  Pierce Brosnan was offered the part, but he was unable to get out of his Remington Steele contract at the last minute.  Sam Neill was also considered, as were Mel Gibson, Mark Greenstreet, Lambert Wilson (whose thick French accent disqualified him), Antony Hamilton, Findlay Light, Andrew Clarke and Sean Bean.  Bean eventually played 006 agent Alec Trevelyan in GoldenEye.  Ultimately Dalton was again approached, and able this time to work it into his tight schedule, he agreed.
Ironically, in mid-1986, Dalton and Sylvester McCoy were performing together with Vanessa Redgrave in a season of Shakespeare at the Theatre Royal, Haymarket.  Dalton and McCoy sympathized with each other about the difficulty in finding good long-term acting jobs.  A year later, McCoy was cast as the Seventh Doctor in Doctor Who and Dalton was cast as James Bond in The Living Daylights.  (There's your obligatory Doctor Who reference, Carl.  You're welcome!)
For this film, the casting of Frederick Warder and Glyn Baker as 004 and 002 was intentional, due to their resemblance to George Lazenby and Roger Moore, respectively.  The writers wanted to keep the audience guessing at first which of the 00 agents was Bond, and such things were far easier in the years before the internet.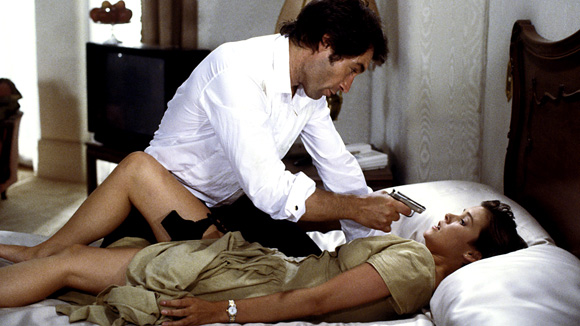 Though Dalton only did two films in the role of 007, he was hailed by many cast, crew, and diehard fans to be closest Bond yet to Ian Fleming's "literary" Bond, confirmed by the fact that several sequences in the films are directly lifted from Fleming's short stories.   Popular belief by the general audiences, however, is that his portrayal was simply too harsh after seven lighter-hearted pictures with Roger Moore, especially considering that Dalton's version is noted to have no sense of humor whatsoever.  This idea that he was somehow a disappointing Bond also tends to coincide with the equally untrue rumor that Dalton was asked to step down after License to Kill, which suffered largely from a lack of marketing.  General consensus is that it's one of the "most realistic" of the Bond movies, a trend that Dalton hoped would continue in keeping with Fleming's original version.
Dalton was, in fact, slated to do a third film, but production was delayed due to drawn-out litigation proceedings over ownership of the character and the rights to make the movies.  During this time, a long-time screen writer died, a director left, and producer Albert R. Broccoli stepped down.  Many referred to all of this as a "bloodless coup."  By the time litigation was resolved, Dalton had already withdrawn quietly and moved on to his next projects across stage and screen.  Six years later, there would be a new 007.
Tune in tomorrow as we highlight the era of Pierce Brosnan!