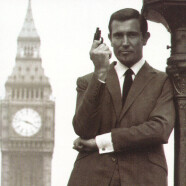 Oct

06
Tags
Related Posts
Share This
7 Days of 007 – Day 3: George Lazenby and the Return of Connery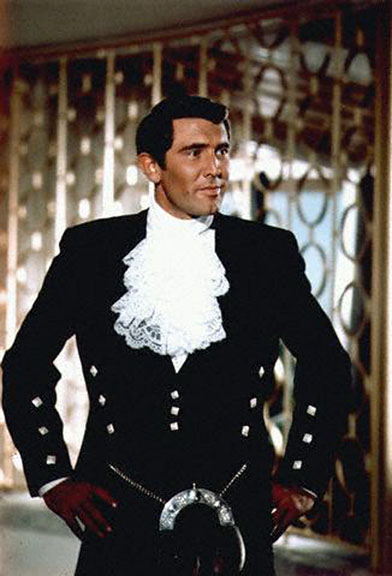 You might have noticed that yesterday's article on Sean Connery was a little short.  This is because most people agree that Connery's era was the gold standard and the one that everyone will compare to every later version of 007.  Besides, I covered a lot of the Connery history on Day 1, with the Ian Fleming write-up.  More than this would require a larger breakdown of the films, which I'd like to review individually at a later date (in the near future?).  In the meantime, let's treat it as a golden age, and all is assumed right in the world during this time where Bond is concerned.
That said, all good things must come to an end, and this means that sooner or later, Sean Connery would step down, and another would fill the shoes of James Bond, resulting in a massive search for the star of the next film, On Her Majesty's Secret Service.  Timothy Dalton was initially chosen, but Dalton declined, believing himself too young and Sean Connery too good to replace.  Roger Moore's name was brought up due to his association with the successful TV series The Saint, which debuted the day before Dr. No premiered.  Moore later denied ever knowing he was considered.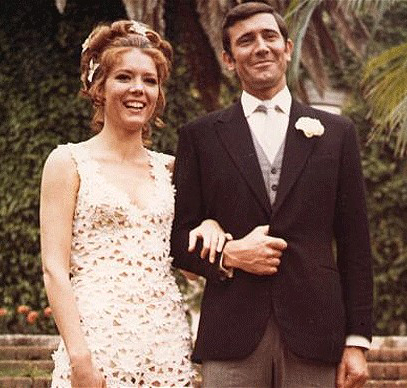 Enter Australian car salesman-turned-model George Lazenby, who dressed the part and ensured an "accidental encounter" with the producer at a hair salon after his agent assured him that his arrogance alone would win him the role of 007.  Lazenby was the highest paid male model in 1968, and his only acting credentials were in TV commercials.  He did, however, seemingly have all the right characteristics perfect for James Bond: tough, suave, handsome… a perfect fit for the part, right?  During a "Bond fight" screen test, he broke a stuntman's nose, his physical strength being the selling point that landed him the role.  To offset Lazenby's inexperience, Diana Rigg was chosen for her popular turn as The Avengers' Emma Peel.
Almost immediately Lazenby got into a dispute with director Peter Hunt, who refused to talk to Lazenby directly.  Cast and crew claim Lazenby was "difficult to work with."  By some accounts, Lazenby protested having to do his own stunts, which were, in his estimation, far more grueling than anything Connery had to do.  (There's a line at the end of the opening sequence fight scene where he breaks the fourth wall and tells the audience, "This never happened to the other fellow," referring to Connery.)  His heavy Australian accent even had to be overdubbed because it was often times unintelligible.
Despite this, On Her Majesty's Secret Service did incredibly well at the box office.  Persistent rumors even today peg this as a low earner, but it came in number 2 for 1969, second only to the mega-hit Butch Cassidy and the Sundance Kid.  Lazenby was awarded a seven-film contract and was paid an initial installment of his fee for Diamonds Are Forever… which Lazenby refunded.  Why?  He stepped out of the contract, claiming that the tuxedo-clad secret agent was archaic and on its way out in the sexually-liberated world of the 1970s.  Later he would claim that he wanted to do the role and was simply not asked back.  Later still, he says he regrets having quit Bond, stating that he did so under bad advice, and that he should have done one more just to dispel rumors that he was ever fired.  Whichever the case, he was released from his contract after appearing on a talk show for a publicity spot for OHMSS, sporting a long scraggly beard, at which time he claimed he wouldn't be returning as 007 for a second film, which left audiences scratching their heads as to why not.  Producer Albert R. Broccoli reportedly told a number of people afterward that Lazenby was a failure and difficult to work with, and as a result, Lazenby's career didn't take off as hoped.
Of his fellow Bonds, Lazenby has said that his favorite 007 film is Goldfinger.  Of Pierce Brosnan, he's quoted that if Brosnan "walked into a room, I doubt anyone would look up.  But this is the '90s and women want a different man, a man who shows his feminine side.  Pierce definitely has that."  And then to add to it, he recently claimed his only film in the franchise is also "the only film that treats him [Bond] like a human being.  He's not a robot killer like the latest Bond [Daniel Craig]."
OHMSS is ranked pretty low in the minds of the general public, but to Bond fans, this one is much-debated and often hailed as the best of the franchise, and many will defend Lazenby as being the actor that got closest to the role as depicted in the early Ian Fleming novels.  Interestingly, fans now say the same of Daniel Craig, and now we know where Lazenby stands on that.  Have a different opinion?  Chime in and leave a comment!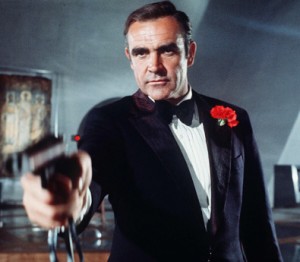 With George Lazenby now firmly out of the limelight, the series producers of Diamonds Are Forever originally intended the film to be an extensive reboot of the franchise so as to appeal to an American audience.  We all know how well that ever works out (hint: it doesn't).  American actor John Gavin was originally cast to replace Lazenby, but producers were unhappy with his similar experience to Lazenby.   Before Gavin was selected, other American notables were considered.  Burt Reynolds was the original choice, but he was unavailable.  Adam West turned down the role because he felt that James Bond should be a British actor.  (An American with common sense!)  Michael Gambon turned down the role because he was "in terrible shape" and "had tits like a woman."  When Connery expressed a last-minute interest in returning, Gavin's contract was quietly bought out.  When first approached about resuming the role, Connery half-jokingly demanded the astronomical fee of £2m ($4m) and a production deal, which would make him the highest paid actor at that time.  Both demands were met, and Connery used part of the fee to establish a charity to help deprived children in Edinburgh.
Though Connery signed for a two-picture deal, this would be his last official turn as 007.  Ironically, Connery's final scene filmed was the one in which an unconscious Bond is loaded into a coffin at a funeral home, filmed on Friday the 13th (August, 1971).  Connery would, of course, return for an unofficial 007 film, 1983's Never Say Never Again.
Come back tomorrow for another day of 007 as we cover the era of Roger Moore!