Sep

08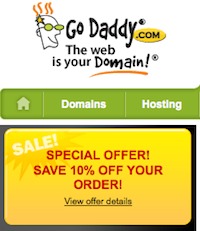 Tags
Related Posts
Share This
Review – Big Finish Doctor Who #2: "Phantasmagoria"
This is the next in line of my Big Finish Productions Doctor Who retro-reviews.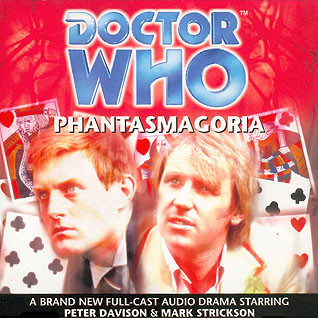 #2 – "Phantasmagoria"
The TARDIS takes the Doctor and Turlough to the London of 1702 where a mysterious highwayman roams the streets, a local occultist has made contact with the dead and gentlemen of fashion are disappearing, only to find themselves in a chamber whose walls weep blood…
The time-travellers become enmeshed in the hideous plan of Sir Nikolas Valentine, a gambler at the mysterious Diabola Club who always seems to have a winning hand…
Written By: Mark Gatiss
Directed By: Nicholas Briggs
Cast
Peter Davison (Fifth Doctor); Mark Strickson (Turlough); Nicholas Briggs (Henry Gaunt); David Walliams (Quincy Flowers / Ned Cotton); Jonathan Rigby (Edmund Carteret); Mark Gatiss (Jasper Jeake); Jez Fielder (Poltrot / Major Billy Lovemore / Librarian); David Ryall (Sir Nikolas Valentine); Steven Wickham (Dr Samuel Holywell); Julia Deakin (Hannah Fry)
*** minor spoilers ahead***
After the big crossover introduction that was "The Sirens of Time," Big Finish settles into classic formula for their first 5th Doctor adventure.  Reuniting Peter Davison with Mark Strickson as Turlough, "Phantasmagoria" crosses an historical period piece with shapeshifting aliens just to prove that such things never get old.  Unlike "The Sirens of Time," there is nothing overly difficult about this audio.  It's a good one for classic fans and newbies alike.  For those who are brand new to Doctor Who, this one has very little of the typical jargon (outside of the Doctor's explanations to Turlough about how to play Cricket), and there's no need to know anything about Gallifrey.  For those who are looking for a solid and enjoyable story without too much depth to get lost in, this one's fairly straightforward.  The listener is transported instantly to the time period between the dialogue and the incidental music, and the story itself is evenly paced and somewhat enclosed, making it a very intimate story for the listener.  One thing my colleague Carl constantly points out about classic Doctor Who is that the stories don't always have to be epic; sometimes the small scaled ones can be just as much fun.  "Phantasmagoria" proves his point nicely.  Because of the enclosed atmosphere, it actually feels like one of those lower-than-normal budget episodes that always stand out later for all the right reasons.
Unlike I did with my review of "The Sirens of Time," I don't feel I can tell you much about the story itself because this story isn't big on plot.  Time is spent getting acquainted with new characters who aren't quite what they seem, and then big reveals are made in the 4th and final part when the plot is resolved.  The characters themselves toe the line just enough to barely avoid becoming caricatures.  The gravelly-voiced villain is a step away from being a classic moustache-twirler, the highwayman is played over the top in swashbuckling style, etc.  The characters, once introduced, are comfortable stereotypes, and this serves the point when the shapeshifting aliens are revealed.  I just can't tell you who or why without completely spoiling the story.  Frustrating, I know, but it means you'll have to listen for yourself.  It'll make more sense after you do.
One point that absolutely did surprise me was Mark Strickson's performance.  In the classic series, Turlough always seemed a bit of a punk, probably a side effect from his time as the pawn the Black Guardian, and typically made worse with his interactions with Tegan.  In this audio, he begins exactly as you remember him from the series, making the transition from two-dimensional nuisance to full-fledged character over the course of the story.  This is actually a hallmark of Big Finish for which I can't applaud enough.  Not only are all the Doctors improved over what you remember, but so too are all the classic companions, only to be outshined in my opinion by the new companions that are introduced in later stories.  Characters that I disliked or barely tolerated in the TV series are welcome additions in these audios, and they evolve in ways they never could in the 80s.  For instance, Turlough and the Doctor part ways in this story and follow different lines of plot to arrive later at nearly the same point.  In short, Turlough's love of history comes in handy as he proves himself an intelligent companion, worthy of the Doctor's time and trust.  Bravo!
"Phantasmagoria" isn't going to set any impressions as an amazing audio by any stretch, but it's a good foundation piece for the 5th Doctor's new adventures.  It sets a tone for stories to come, and as I said before, it's a great jumping-on point for new fans to become acquainted with the Doctor and Turlough.