Happy 46th, Star Trek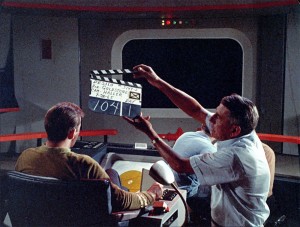 On this date 46 years ago, Star Trek premiered to American audiences, the first primetime science fiction series for adult audiences filmed in color.  Over the years, the story of how the series was created has become part of what actor Robert Wuhl once termed "The Liberty Valance Effect." In other words, "When the legend becomes fact, print the legend."  Everyone praises Gene Roddenberry and the actors that made the show as memorable today as it ever was, and I certainly share in that praise.  But many others who almost never seem to get any credit for their contributions to Star Trek deserve as much or even more praise.  Today I'd like to recognize some of the unsung heroes who put this series together, well before the classic crew got suited up and found their marks on the stage set.  For the creative legacy that will never be forgotten, I'd like to thank:
…and so many others too numerous to mention or that perhaps I've forgotten, all of the other writers, artists, and support staff at Desilu Productions that may have slipped through the cracks in history's records.  Thank you all for your contributions to pop culture and my memories.