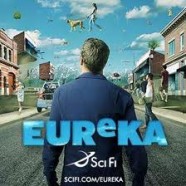 Aug

15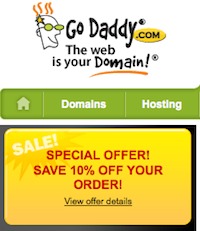 Tags
Related Posts
Share This
So Long, Eureka. I Will Miss You!
Well, that's it. Eureka is over.  I, for one, am sad to see this fun and entertaining show go. But as it has been the history with the SyFy Channel,  the price of the shows start to go up after a few years and gets out priced at five years, and they cancel it. Said truth, the ratings just simply can't support it.
But enough said about that. Let's talk about all the good times we had with Eureka over the past five seasons. This show definitely had its twist and turns, its ups and downs, and had some good things and some bad things that happened throughout these years. I have one long lists of things that I hope to cover, at least, most of them here.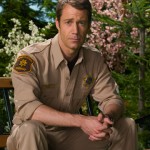 Let's start off with the cast. I mean, really, in every good show, that's kind of where you have to start. This show, when it originally began, started off with whom we call now our sheriff,  Jack Carter (played by Colin Ferguson), showing up with his daughter, not knowing what was going on. Kind of funny to look back at it now, because he's one of the highlights of why I think this show was so successful, along with his daughter Zoe Carter (played by Jordan Hinson), who brought many interesting twist and turns as she grew up throughout the show.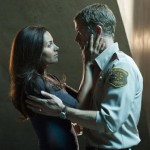 Then we have Allison Blake (played by Sally Richardson-Whitfield), who was a very successful scientist, and in the long run ended up being the main person running the company behind the city that had all the technology that no one ever could know about. Allison's twist and turns included love relationships with your favorite sheriff and many other twist and turns that made her character likable. Yet still there was something there, and you just knew that she was more of a scientist than the good old boss everyone wants.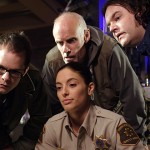 Jo Lupo (played by Erika Serra) was the deputy to the Sheriff.  She carried herself as the rough, tough female deputy who knew everything about guns, dynamite, blowing things up, and all the other cool stuff. However, she also had a softer side that she fought to keep locked up. From time to time they made good use of it and made it the target of a good story. Jo's character grew quite a bit during the series was quite likable at all times.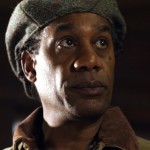 Henry Deacon (played by Joe Morton) was by far one of the more entertaining characters on the show. He was a brilliant scientist, and he had a tad bit of mad scientist when it came to his friends and his wife. He seemed to always know the right thing to do, and at times was able to make the hard decisions. This, a lot of times, got him into some trouble because he had the power and the brains to do what he needed to do, but he didn't always know how to say no. Another totally likable character, he had the ability to bend the rules and still make you root for him while he did it.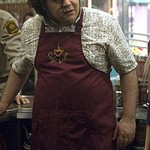 Vincent (played by Chris Gauthier) was in charge of the neighborhood coffee shop. Now keep in mind in Eureka the coffee shop serves free coffee. In addition to that, it served anything you wanted to eat at any time. Vincent had that quirky personality that kind of reminded you of Neelix on Star Trek: Voyager — heart of gold, rumor-monger, and always above all knew what was going on with everyone everywhere. Vincent was another very realistic character, very likable, and quite enjoyable when any show was based around him.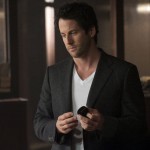 Zane Donovan (played by Niall Matter) had a checkered background as a brilliant kid who could not stay out of trouble. Although he appeared rough, at heart he was a very good character, and he and Lupo never seemed to be able to get everything aligned perfectly. His character seemed to suffer one traumatic experience after another in the show, and these experiences seem to always be putting him in the "I've got to prove myself" mode, offering proof that he is what he claims. Of course it never happened, at least not in any significant way in his mind anyway.  Zane was annoying at times but totally another likable character for the most part.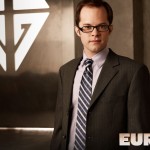 That pretty much covers it (well except for Fargo, and I just missed him – played by Neil Grayston) for the regular cast. There were a few guest stars that hung out quite a few episodes. Notable mentions on them include Ed Quinn playing Nathan Stark, Kavan Smith playing Deputy Andy 2.0, and Wil Wheaton playing the oh-so-annoying and pain-in-the-ass Isaac Parrish. There are tons and tons of others, but I'm not going to go on to list them all here.
Overall, the cast was top notch all the way around, I think. I don't think that the casting could've been done any better. Each character played a role that was totally believable, and even those roles that were irritating, as was with Wil Wheaton's, they are realistic and well-acted.
The show had a tendency to create the technologies that you would always think would be very useful. It also had a tendency to point out just how wrong these creations can go when left unchecked. Although the idea of living in a city like Eureka is something that would be a dream come true for a lot of us, I'm not sure that in reality it could exist without some of the technologies that cloaked Eureka from the world actually existing, and a few others.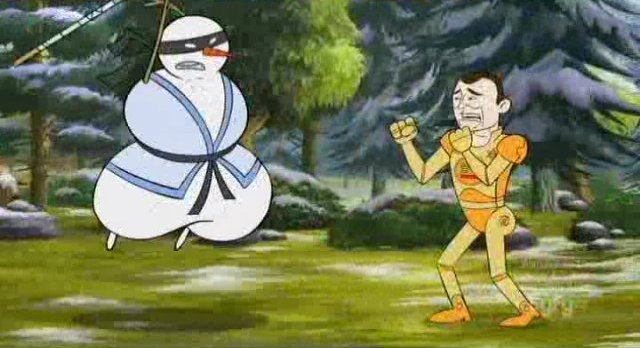 Now of course they had all your traditional episodes: "Founder's Day" where you go back in time to 1942, "I Do Over" where they get stuck in a time loop doing the same thing over and over, and several others that I'm sure we've all seen in practically every show that we enjoy. But, let's talk about the few shows that you don't see every day. "The Christmas Special": snow ninjas, or as we fondly refer to them at SciFiFX, Sninjas. They have to be the coolest creation of the entire show. Now let's talk about "H.O.U.S.E. Rules": in this episode, Carter decides he's not going to live in Eureka ,and his living house S.A.R.A.H. (the Self Activated Residential Automated Habitat) decides otherwise. The house in its own right becomes a living character in the story.
Then we have "Bad to the Drone," where a little bit of creative programming in a defense drone kind of gets out-of-control. In this little friendly competition, jealousy causes cheating (a little bit), and his drones kind of goes crazy. On the other hand, the drones are pretty cool. As with a lot of the inventions created on Eureka, they have lots of cool toys, lots of cool scenarios, and a well-rounded story making for good TV.
I, for one, will miss it, and if you haven't seen it, I suggest you pick it up on DVD or in re-runs. It's well worth your time. It's entertaining, the cast is good, the acting is good, and the stories are creative. What more could you ask for! So long, Eureka. I will miss you.