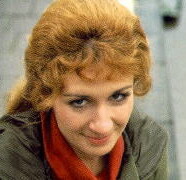 Jun

21
Tags
Related Posts
Share This
Obituary: Caroline John (1940-2012)
It is with a heavy heart that I must inform you that actress Caroline John has passed away at 71. Caroline is best known to Doctor Who fans as Liz Shaw, the Third Doctor's companion.
She passed away on the 5th of June, but the news was not disclosed by her family until after the Funeral took place on June 20th. The cause of death has not yet been released.
John played Scientist Elizabeth Shaw in the seventh (Jon Pertwee's first) season of Doctor Who. The series was revamped in full color and the Doctor had been exiled to earth by the Time Lords.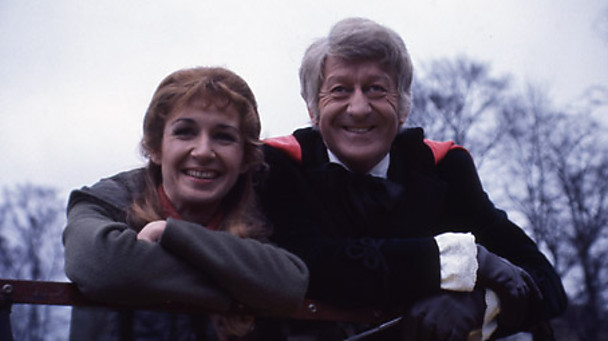 Caroline John played Liz Shaw in 5 Doctor Who stories: Spearhead from Space , Doctor Who and the Silurians , The Ambassadors of Death , Inferno , and then returning for the 20th anniversary episode The Five Doctors .
Caroline was married to Geoffrey Beevers who appeared in Doctor Who as the decaying Master in The Keeper of Traken as well as some Big Finish Audio Dramas. Caronline has also stared in severl Big Finish Audio Dramas most recently in the Doctor Who Companion Chronicles: Binary just released in March of this year.
Colin Baker (The Sixth Doctor) tweeted:
Devastated to hear that the lovely, talented, wise and gentle Caroline John is no longer with us. So sad. Thoughts with Geoffrey and family.
Steven Moffat (Doctor Who Show Runner) wrote on the official site:
Caroline was a brilliant actress and in her role as Liz Shaw, a tremendous co-star for Jon Pertwee in his first year as the Doctor. She was not just a sidekick but a scientist in her own right and a match for the universe's number one know-all. The Doctor's companions should never be his assistants – they're the people who keep him on his toes, and that's what Caroline did. From everyone at the show, our thoughts go out to Caroline's family.
Nicholas Briggs (Big Finish Executive Producer) said:
I met Carry many years ago while filming. She was the Detective Inspector and I was her assistant. We had such a laugh working together, and when we came to record a Myth Makers interview a few weeks later, we just couldn't stop giggling. She was a lovely lady who was always so much fun to be with, and even though she could enjoy a saucy joke or two, there was also something of a delightful prudishness about her. When I think of her smile and her warmth now, it brightens my heart.
I was never fortunate enough to meet Caroline John, but the seventh season of Doctor Who has always been one of my favorites, and she had a lot to do with that. The Doctor had a companion that was a fellow scientist, and didn't scream everytime she saw a monster. She was there to keep the Doctor and the Brigadier in line..
Our thoughts go out to Caroline's husband Geoffrey Beevers and the rest of her family and friends.