J.J. Abrams and Eric Kripke Join Forces for Revolution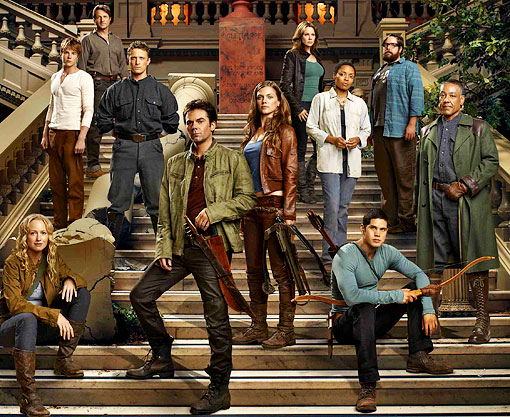 NBC has just greenlit a new series by J.J. Abrams (Alias, Lost, Fringe, Alcatraz), about the end of the world as we know it.  Given we are heading toward December 21, 2012 rather quickly it seems to be a popular subject matter for TV and movies.  And this time he's working with an expert about Apocalyptic storylines Eric Kripke (Supernatural).
Revolution is set in the near future where all forms of energy have mysteriously disappeared.  Wait aren't humans and other animals a source of energy, as well as the Sun?  Maybe I'm over thinking that bit a little.  The usual collection of desperate people struggle to survive and reunite with missing loved ones.
Jon Favreau (Cowboys & Aliens, Iron Man, Iron Man 2) directed the pilot episode.  The cast includes Billy Burke (Twilight), Giancarlo Esposito (Breaking Bad), Andrea Roth (Ringer), Tracy Spiridakos (Being Human USA), Graham Rogers and Anna Lise Phillips.
I know this sounds like several other series/movies out there (Survivors, Jericho), but I've always enjoyed Abrams and Kripke's work, so I can't wait to see what they do together.  With the 2 of them involved I'm sure there will be some unusual twist that will set Revolution apart from the pack.  I'm just not sure what that is right now.  It could be Aliens, it could be paranormal, it could be some strange natural disaster, I have no clue, and that's what intrigues me about the project.  And if nothing else Favreau is a great action director, so I'm expecting lots of good action scenes in the pilot as the world probably quite literally comes crashing down around the main characters.