New Baen Books for January
Publisher Baen has released a couple of new books today: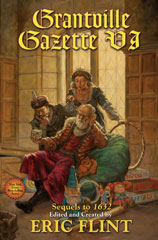 Grantville Gazette Volume VI: by Eric Flint
The time-tossed West Virginia town that put paid to medieval skullduggery and won a place in war-torn 17th century Europe is back with a new slate of tales. New York Times best seller Eric Flint edits another intricate, rollicking collection of Grantville stories!
 http://www.baenebooks.com/p-1513-grantville-gazette-volume-vi.aspx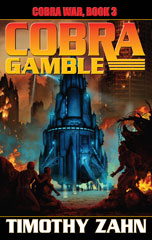 Cobra Gamble: Cobra War Book III: by Timothy Zahn
Cobra warriors, technologically enhanced with an arsenal of covert weaponry, are humanity's most dangerous guerilla fighters. Now with the invasion by implacable aliens underway, a young Cobra warrior must overcome prejudice and meet the challenge once again. New York Times best seller Timothy Zahn delivers a new entry in the Cobra War saga.
http://www.baenebooks.com/p-1514-cobra-gamble-cobra-war-book-iii.aspx
Follow Us on Twitter @SciFiFX
Like us on Facebook: www.facebook.com/scififx