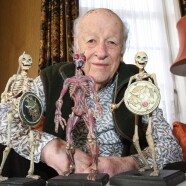 May

07
Tags
Related Posts
Share This
RIP Ray Harryhausen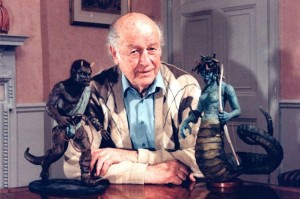 The world of film has lost a legend, and many of us have lost a bit of our childhood.  American stop-motion animator Ray Harryhausen has passed away in London.  He was 92.
Before Industrial Light and Magic, Harryhausen was the Master of Monsters, best known for the skeletons in Jason and the Argonauts, the mythological beasties in Clash of the Titans, and of course, the series of Sinbad films.  In his hands, the creatures came alive, both on screen and in our collective imaginations.  Like so many, I grew up watching his movies.  I was glued to the screen, completely captivated by the impossibilities I saw.
RIP, Mr. Harryhausen.  You will be missed, but your legacy is forever.