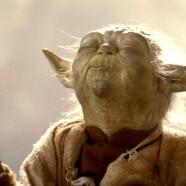 Feb

06
Tags
Related Posts
Share This
RIP: Stuart Freeborn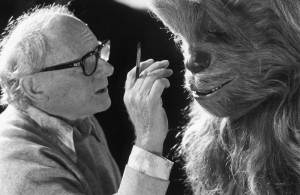 Sad news today.  Stuart Freeborn, a creature FX and makeup artist film legend has become one with the Force.  He was 98.
There is a far, far better obituary than I could offer over at StarWars.com, which I suggest checking out if you truly want to get an idea of the greatness of this man's work.  On a personal note, I am immediately reminded of when I was a kid.  Freeborn first came to my attention in 1983 via an interview in Bantha Tracks, the official Star Wars Fan Club newsletter.  It was quite possibly the first time I realized Yoda wasn't as "real" as Luke, Leia, or Han.  Between Freeborn's work and Frank Oz's characterizations, I completely bought it.  On some level, I still do. That interview enlightened me as to how Freeborn created Yoda's look using a photo of Albert Einstein and a mirror.  Suffice to say, this peek behind the curtain at the creative process completely altered the way I looked at a great many things at such a young age.  I've been admiring the man's work ever since.
Freeborn and his legacy will be remembered here at SciFiFX and in fandom for generations to come, of that there can be no question.  Our condolensces to his friends and loved ones.