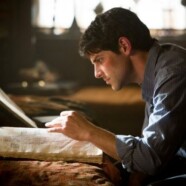 Aug

28
Tags
Related Posts
Share This
Review: Grimm – Bad Moon Rising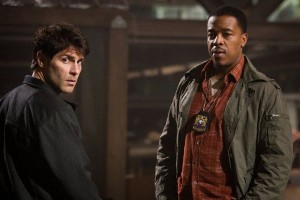 Well Grimm seems to have really taken off this season. I am kind of happily surprised because it seemed to be lagging a little bit towards the end of season one.  With this kind of start to season two we have seen "Bad Teeth," "The Kiss," and now "Bad Moon Rising." It would appear that "Bad Moon Rising" and "The Kiss" have a lot more continuity than initially I thought Grimm was able to have. I'm also very pleased to say the storyline seems to be continuing in some very creative ways. For example Hank Griffin, played by Russell Hornsby, also known as Nick Burkhart's partner (Nick Burkhart being the Grimm played by David Giuntoli,) finally learns about the world of the Grimm and the creatures surrounding him. Juliette Silverton played by Bitsie Tullock experienced a different type of advancement of character. After she comes out of the coma, she seems to have a bit of amnesia but only where Nick is concerned.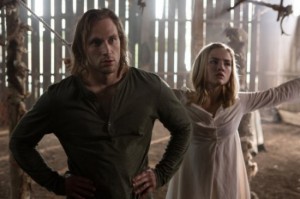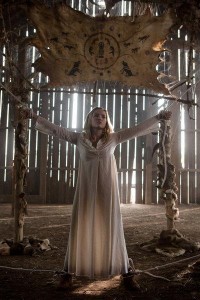 This type of storyline advancement is very encouraging and very much appreciated. Not only does it keep the show fresh, but it keeps the characters changing so as things not to get too boring. This story starts out with Hank seeking help from a psychiatrist. Then an old friend comes to visit him because his daughter is missing. The investigation by Hank and Nick causes the entire world to finally be exposed to Hank.
As it turns out Gerald Hempfer, an old friend of Hank's played by Mark Pellegrino, was originally part of an underworld gang of creatures from Texas. Of course, one of the big no-no's to a gang is quitting; you're in for life.  When Gerald's daughter was born, he decided to leave town and leave the gang. The gang followed them to their new home for ritual on female girls of the age of 17 to bring them into the group.  Nick Burkhart, after helping his friend save his friends daughter, returns home with his wife out of the hospital from the coma. This is one of the most touching parts of the show, where she wants to remember it's uncomfortable letting him into her life when she has no memory of him to this point. Juliette leaves Nick standing in the middle of his living room, wondering what to do next as she goes to bed.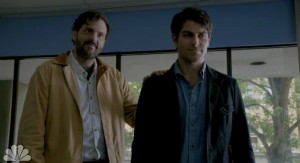 It's my hope that Grimm will continue with this style of writing, with this type of advancement of the storyline. I have to rate this season with an A+, for each of the three episodes have made major advancements in the storyline. This has proven Grimm to truly be an entertaining show that may have some legs to withstand a several more seasons like this.