SyFy Cancels Sanctuary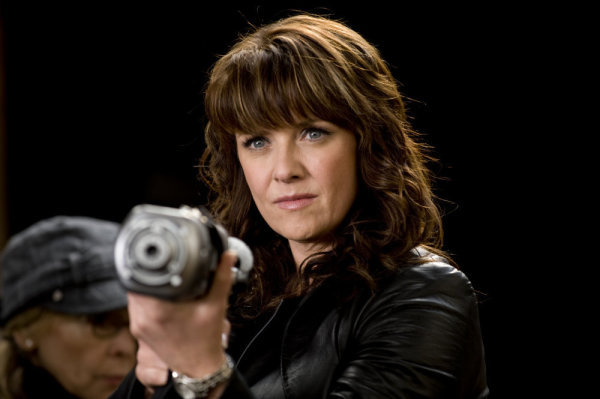 It comes as no big surprise, but SyFy has finally officially announced that they are cancelling Sanctuary after four seasons.
Amanda Tapping recently told Gateworld that they had released Sanctuary's studio space because of SyFy's delay in placing an order for a Fifth season.  So at that point even if SyFy had placed an order for another season they wouldn't be able to have any episodes ready until 2013.
Mark Stern: President of SyFy Original Content and Co-Head of Universal Cable Productions (How does he fit that on a business card?)
"We're honored to have been part of this incredible series. In addition to garnering unmatched devotion by fans worldwide, Sanctuary was a bona fide trailblazer, setting new standards with its highly innovative production techniques — including pioneering green screen and RED camera technology — and Emmy-nominated visual effects. It's been an amazing ride and we look forward to our next project with Amanda Tapping, Martin Wood and Damian Kindler."
In a statment released by Amanda Tapping, Martin Wood, & Damian Kindler:
"We couldn't be prouder of the four seasons we made on Sanctuary. We are very grateful for the opportunity and must acknowledge the wonderful work from our cast and crew, the support from our studio, the Beedie Group — who have been with us right from the start, the networks who worked so hard with us each week, and most of all the fans…we owe so much to the fans.

"From Sanctuary, we also started our charitable foundation Sanctuary for Kids which has raised over $250,000 for children in crisis worldwide. We will be continuing our work with Sanctuary for Kids and are so thankful for the Sanctuary fans and their amazing support and generosity."