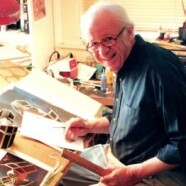 Mar

05
Tags
Related Posts
Share This
Ralph McQuarrie 1929-2012
Ralph McQuarrie passed away Saturday, March 3rd at the age of 82.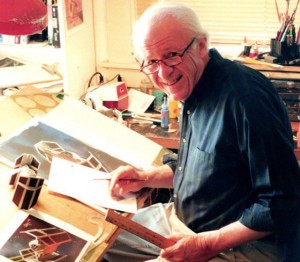 A single line like that cannot express the deeper meaning that a man like this has had on sci-fi or the art world. What this man was, was a true genius that gave the very look of the Star Wars universe. To quote George Lucas on this legends passing:
"His genial contribution, in the form of unequalled production paintings, propelled and inspired all of the cast and crew of the original Star Wars trilogy. When words could not convey my ideas, I could always point to one of Ralph's fabulous illustrations and say, 'do it like this'."
As an artist I cannot express deeply enough the loss that I feel. This man, even if I didn't know his name for the longest of times, inspired me to become an artist today. So many of his designs made me want to put pencil to paper and try and become a better artist. Star Wars, the original Battlestar Galactica, Star Trek, and a host of others all have been put into his hands in various degrees. To this very day, Star Wars: The Clone Wars utilizes so many of the unused designs.
He passed away due to complications from Parkinson's Disease. We here at SciFiFX and all of our colleagues wish to send out our heartfelt condolences to his family on the loss of this great man. May the Force be with you, Mr. McQuarrie.
Here is the link to his official page and a fan page with some better looks at his work.
http://www.ralphmcquarrie.com/#