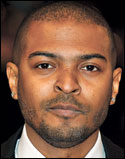 Jan

04
Tags
Related Posts
Share This
Noel Clarke Joins Star Trek 2 Cast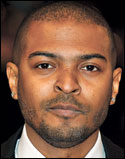 That's right Noel Clarke, Doctor Who's Mickey(Ricky) Smith has been cast in J.J. Abrams' Star Trek 2.
The details of Clarke's role have not been revealed, all that is know currently is that he will play family man with a wife and young daugter.
Clarke is well known in the UK, he co-stared in the 2006 film Kidulthood and went on to write, direct, and star in its 2008 sequel Adulthood.    He Also wrote, directed, produced and starred alongside Emma Roberts in the heist film 4.3.2.1.
Star Trek 2 is slated for release on May 17th, 2013.
Looks like we're going to have a Smith on the Enterprise.  Congratulations Noel!
Follow Us on Twitter @SciFiFX
Like us on Facebook: www.facebook.com/scififx