Joss Whedon Writes/Produces New Supernatural Romance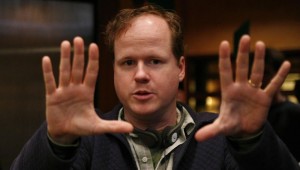 While working on The Avangers, Joss Whedon and Kai Cole created a micro-studio called Bellwether Pictures to produce Whedon's take on Much Ado About Nothing.  Now they are already announcing their second film.  A supernatural romance, In Your Eyes, which Whedon wrote and is executive producing.
Described as a metaphysical love story, In Your Eyes, is about two seemingly polar opposites who are deeply connected in ways neither could have ever imagined.
Whedon:
"When I wrote In Your Eyes, I didn't have the wherewithal (or the moxie) to make it without an established production house. I believe, as I did then, that it's a pretty timeless romance, and now, with the creation of Bellwether Pictures (and Brin Hill's elegant, passionate take on the piece) I have the opportunity to prove it. (I also have a 37% increase in moxie.) I love this team (especially the girl one) and I can't wait to see them bring In Your Eyes to life."
So, since Joss Whedon has his own production studio now, does that mean Fox can't cancel his shows anymore?
Follow Us on Twitter @SciFiFX
Like us on Facebook: www.facebook.com/scififx