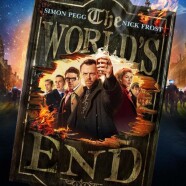 Aug

12
Tags
Related Posts
Share This
The World's End Giveaway!
That's right we have a prize pack to give away to one lucky fan of The World's End. The new drinking/alien invasion busting buddy movie from the team that brought us Shaun of the Dead and Hot Fuzz.  The winner to be drawn at Midnight Central Time on August 23rd.

About the Movie:
The tale of The World's End begins on June 22nd, 1990. In their suburban U.K. town of Newton Haven, five boys in the prime of their teenage youth celebrate the end of school by attempting an epic pub crawl together. Despite their enthusiasm and the downing of a slew of pints of beer, they fall short of seeing their quest through, to the last pub on their list, The World's End.

Twenty-odd years later, "the five musketeers" have each left their hometown and are now husbands, fathers, men with careers – with the flashing-red-light exception of their voluble onetime ringleader, Gary King (Simon Pegg), who is now a 40-year-old man trapped at the cigarette end of his teens. The irrepressible Gary, keenly aware of his estrangement from his onetime closest friend Andy (Nick Frost), becomes hellbent on trying "The Golden Mile" drinking marathon again. He convinces Andy, Steven (Paddy Considine), Oliver (Martin Freeman), and Peter (Eddie Marsan) to stage an encore, and one Friday afternoon they are all reunited. Gary is in his element: the mandate is one night, five guys, twelve pubs – imbibing at least one pint apiece at each establishment. Arriving in Newton Haven, they re-encounter Oliver's sister Sam (Rosamund Pike), for whom Gary and Steven each still carry a torch.

As the gang attempts along the way to reconcile their past and present, an increasingly insane and dangerous series of encounters with old haunts and acquaintances makes them realize that the real struggle is for the future, not just theirs but humankind's. Reaching The World's End is the least of their worries…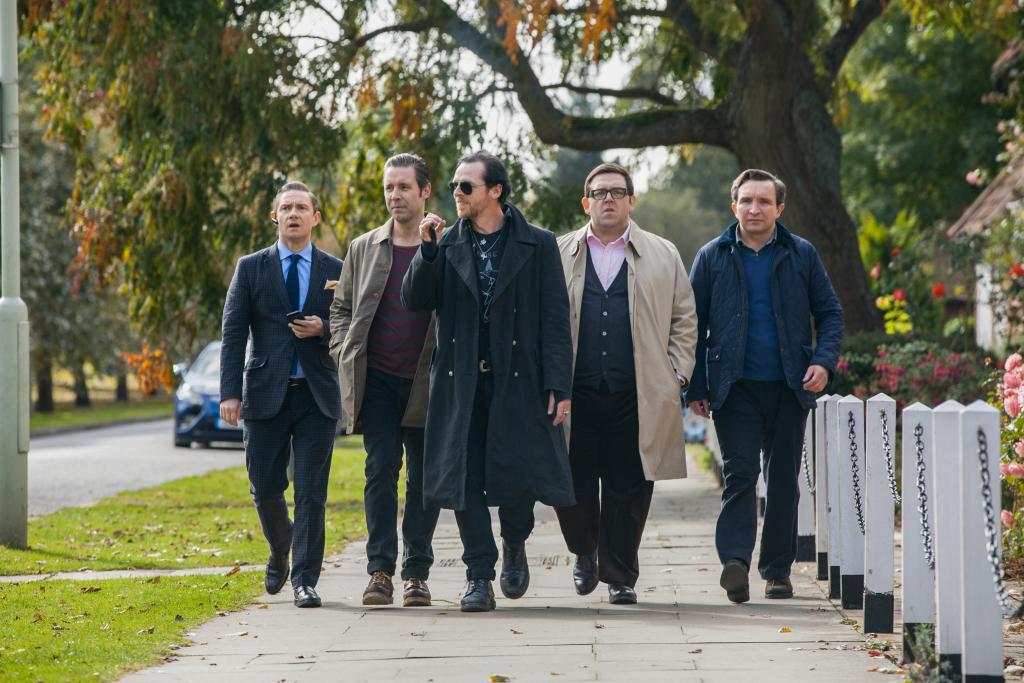 To enter the drawing just send an e-mail to contests@scififx.com with a subject line of "The World's End".
One (1) winner will receive:
$25 Visa gift card to see The World's End
T-Shirt & Pint Glass
Double Feature Blu-Ray of Shaun of the Dead and Hot Fuzz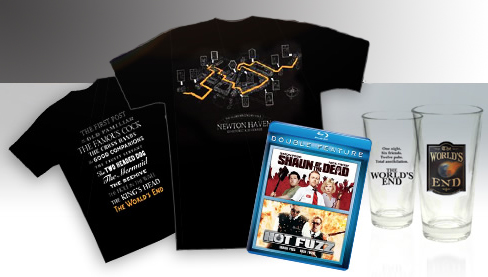 THE WORLD'S END ONLINE
Visit the official website
Like The World's End on Facebook
Watch the trailer & clips on YouTube
Follow the Cornetto Trilogy on Tumblr
#TheWorldsEnd