The World's End Winner!
Congratulations to James P., the winner of our The World's End contest.  James will be receiving a prize pack consisting of:
$25 Visa gift card to see The World's End
T-Shirt & Pint Glass
Double Feature Blu-Ray of Shaun of the Dead and Hot Fuzz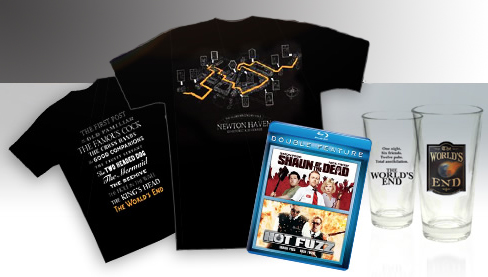 THE WORLD'S END ONLINE
Visit the official website
Like The World's End on Facebook
Watch the trailer & clips on YouTube
Follow the Cornetto Trilogy on Tumblr
#TheWorldsEnd
The World's End in theaters now!