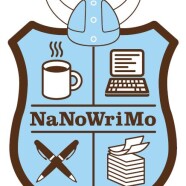 Sep

11
Tags
Related Posts
Share This
NaNoWriMo Approaches!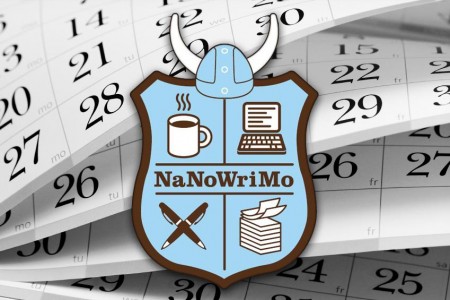 November is National Novel Writing Month, or NaNoWriMo for short.  It'll be here before you know it.  For those unfamiliar with this event, the idea is to put an end to false starts and over-editing that first chapter by focusing on a speedy first draft.  The goal is 50,000 words in 30 days, for an average of 1,667 words a day.  That's not so difficult in theory, but keeping that pace over the course of the month can be grueling and rewarding at the same time. 
The nature of science fiction, fantasy, and horror fans is that we often feel the bug to try to write something, be it fan fiction or something completely original.  Whichever scenario the muse hits you with, the end result is the same: we must write.  I'm willing to bet that a number of you that are reading this now have dabbled in that arena, and I'd like to see more of you make the leap.  I'm putting my money where my mouth is this year and throwing my hat into the ring.  While it's not necessary to sign up at the official site to compete (you might want it to be a completely private affair to avoid embarrassment!), sometimes the community effort from buddies and forums can help push you along as much as it can provide a distraction. 
You can find me on the official site under the screen name "forcewatcher" as I have to fly my Star Wars flag wherever possible.  I'm writing a Rebellion Era Star Wars novel for this year's competition… you know, just because I can.  If you're interested in trying it out along with me, feel free to sign up and add me as a buddy.
I'll post reminders of this closer to time and encourage anyone who thinks they might want to make the attempt to go for it.  30 days of high pressure, hair pulling, and caffeine overdoses.  It'll be fun!  
To all of you who are competing, good luck, and may the Force be with you!