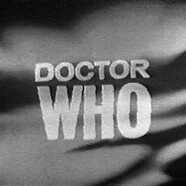 Nov

23
Tags
Related Posts
Share This
48th Anniversary Of Doctor Who
On November 23rd 1963 a new Science Fiction series called Doctor Who first aired on BBC1.
Since that day Doctor Who has gone on to be one of the biggest and longest running SciFi franchises of all time.
Doctor Who holds several Guinness World Records, including the Longest-running Science Fiction Television Series in the World (32 seasons totalling 783 episodes), the "Most Successful" Science Fiction Series of All Time (in terms of its overall broadcast ratings, DVD and book sales, iTunes traffic, and downloads), Most Hugo Award Nominations for Best Dramatic Presentation: Short Form, and Largest Science Fiction Series (based on the longest licensed fictional series based on one principal character, including over 500 novels).
Every year on this day I watch Doctor Who: An Unearthly Child to see where it all began. Then I think to myself, in 4 weeks I'll be getting an all new Christmas episode of Doctor Who!
Here is the First appearance of the Doctor, in An Unearthly Child. If you haven't seen it, go pickup the DVD. And Have a Happy Who Day!

Follow Us on Twitter @SciFiFX
Like us on Facebook: www.facebook.com/scififx