Tags
Related Posts
Share This
Big Chief Studios – The Eleventh Doctor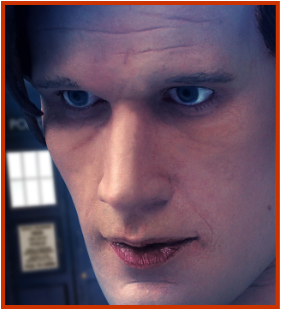 Big Chief Studios Ltd. announced they have singed a licensing deal with BBC Worldwide to produce a range of high-end collector 1:6 scale figures and 1:4 scale mixed media statues, based on Doctor Who. The licensing agreement includes the rights for both the classic series and the current series.
Initial product offerings will include highly detailed 1:6 scale versions of the Doctor (Matt Smith) and his companion Amy Pond (Karen Gillan). Both figures will be fully articulated for maximum poseability and will feature authentic hand-painted character portraits, finely tailored costuming, signature accessories and themed display bases. To complete the first wave, other popular characters including Rory Williams and River Song will be released.
I am personally looking forward to them releasing some of the classic Doctors, the sculpt of Matt Smith is amazing.
UPDATE:
Here is a list of the accessories that will come with the figure
1x Sonic Screwdriver (Closed)
1x Sonic Screwdriver (Open)
1x Psychic Paper Wallet
1x Nano Recorder Gun
1x Lash Up device
1x Time Lord Consciousness Cube
1x The Doctor's Invitation with Envelope
1x TARDIS Door Sign Fragment
1x The Doctor's Handkerchief
1x Watch
1x TARDIS Floor Base with Stand
6x Interchangeable Hands