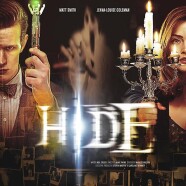 Apr

21
Tags
Related Posts
Share This
Review: Doctor Who: Hide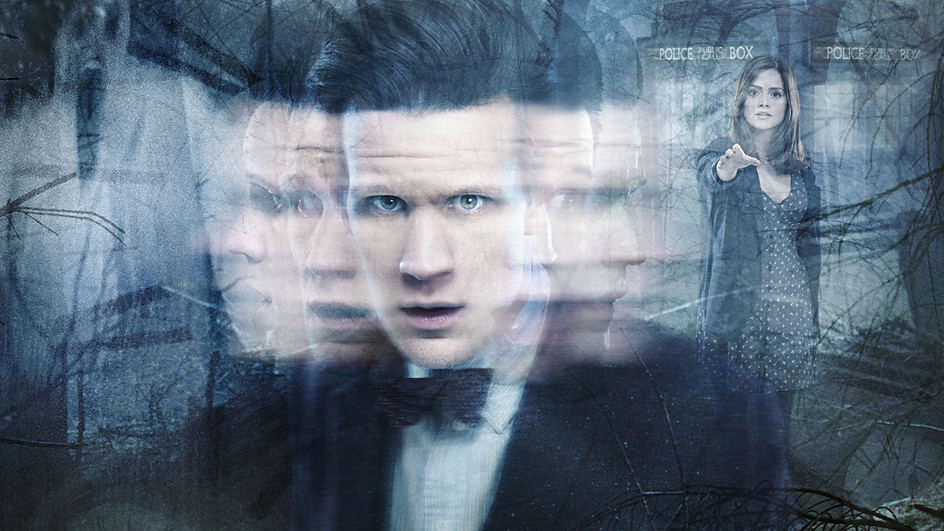 Hide was written by Neil Cross and stars Matt Smith as the Doctor, Jenna-Louise Coleman as Clara Oswald, Dougray Scott as Alec Palmer, Jessica Raine as Emma Grayling, Kemi-Bo Jacobs as Hila, and Aiden Cook as The Crooked Man.
From the BBC Website:
Something terrifying is hiding in Caliburn House, and the Doctor finds himself part of the ghost hunt.
I want to start by saying I think Hide is one of the best episodes this series of Doctor Who.  I rank it up there this series with Dinosaurs on a Space Ship and A Town Called Mercy.  Hide is a good solid Doctor Who story.

*****Spoilers*****
Hide starts out as a good old fashioned ghost story in 1974 in a large manor house known as Caliburn House.  The Doctor and Clara arrive just as a ghost hunting session is starting.  Alec Palmer and his empathic assistant Emma Grayling are attempting to make contact with the spirit that resides in the house.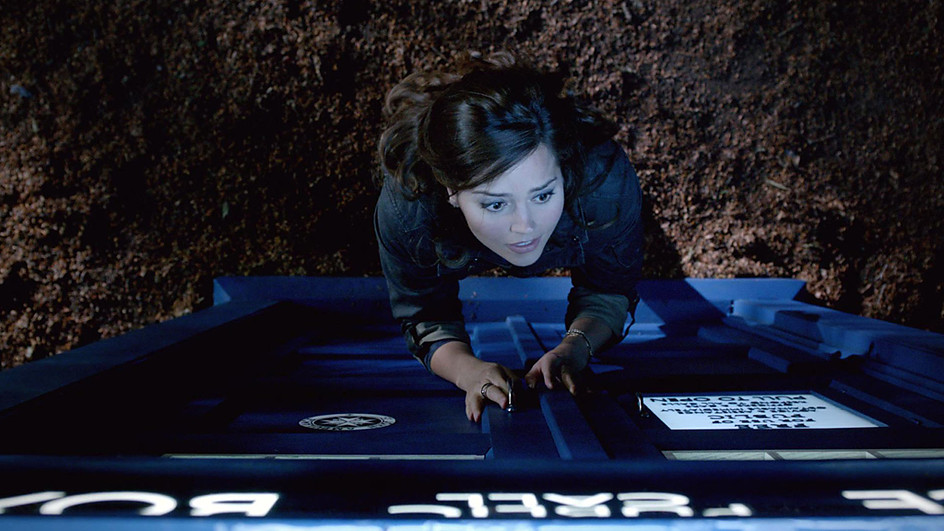 The Witch of the Well as the spirit is known has been haunting the grounds of Caliburn House before the house was built; no one knows how long she has haunted the area.  As it turns out there is another entity residing in the house as well.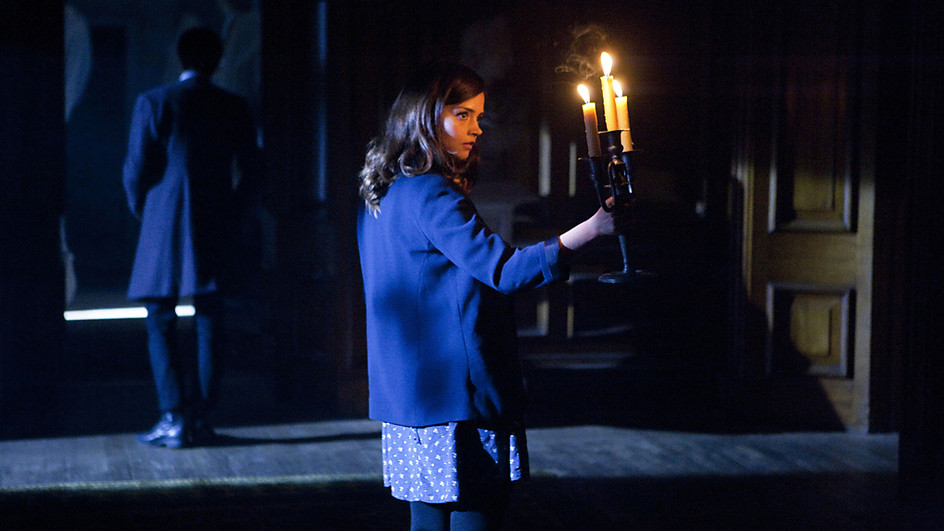 Hide has some great creepy moments, with something just out of the corner of your eye.   You also have the tried and true ghost story staples of breezes, knocking, cold spots, and writing on the walls.  With a small cast and mostly taking place in Caliburn House, you get that nice claustrophobic feeling that a good ghost story needs.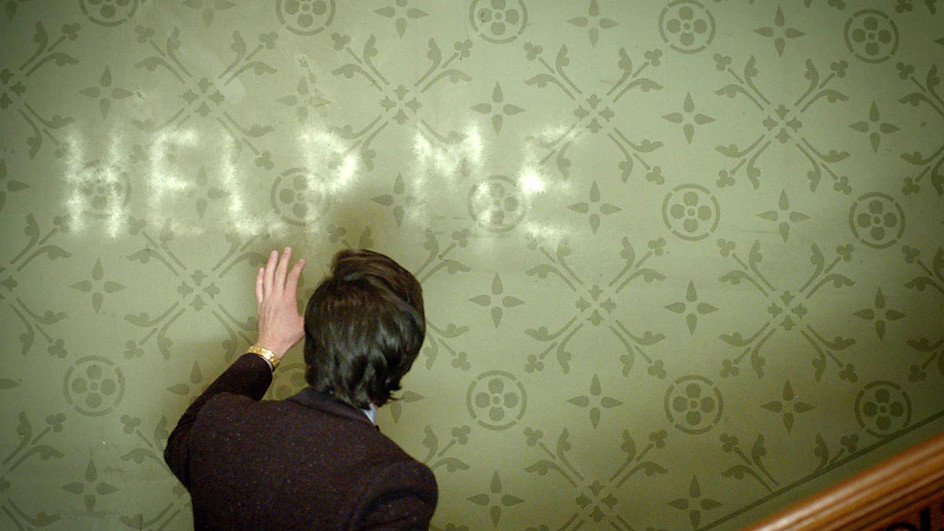 Clara notices that all of the photos ever taken of the spirit are in the same pose.  The Doctor uses the TARDIS to investigate the grounds of the house through time.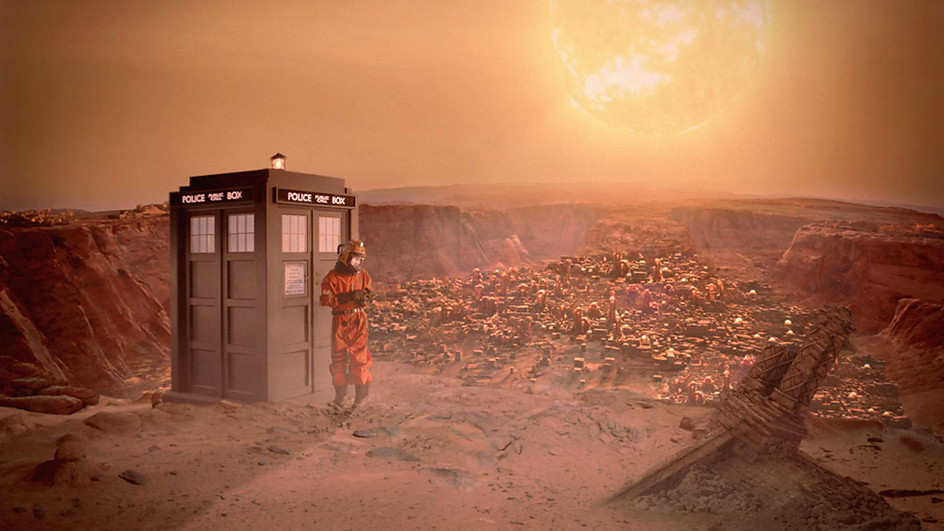 About half way through an amazing thing happens, Hide changes abruptly from a good ghost story to a good Science Fiction Story.  You read that right Science Fiction, not Science Fantasy, no waving of a magic (Sonic Screwdriver) wand for the Doctor this time around.  He comes up with a solid plan involving a crystal from Metebelis III and executes it.  As one would imagine it doesn't go off without a hitch, and there is yet another twist thrown in at the end.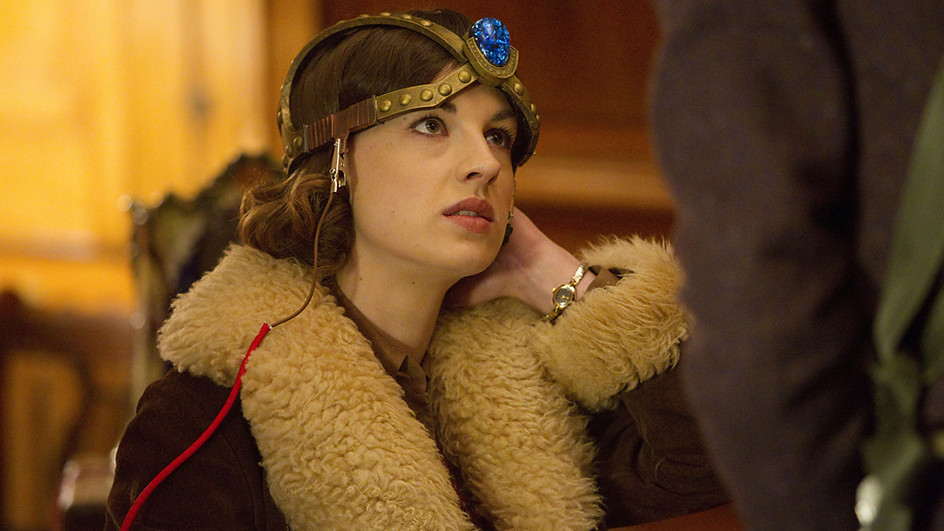 Final Thoughts:
To be honest I could have done without the final twist at the end, but it did not impact my enjoyment of the story.  I have said it before, and I will say it again now, I would love to see more Doctor Who stories that are solved by reason and science, not happy feelings or waving of the Doctor's magic wand.  Hide is easily one of my favorite episodes this season because it is an actual Science Fiction Story.
For those of you like me missing Doctor Who Confidential, here is a short behind the scenes clip from the BBC.
Check out our "Hide" photo Album.
Next week's episode is "Journey to the Center of the TARDIS".  I don't know about you, but I'm always up for seeing more of the TARDIS interior, so I am really looking forward to this one.