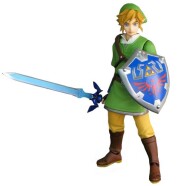 Dec

05
Tags
Related Posts
Share This
Figma Link Action Figure not coming to the U.S.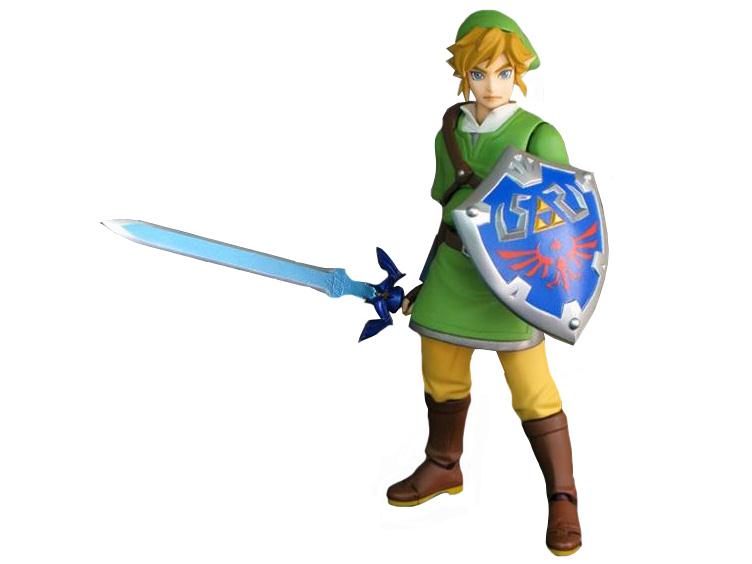 There will be a bunch of disappointed Legend of Zelda fans here in North America this Christmas.
The Figma Link action figure, produced by Max Factory, that was recently released in Japan was scheduled to hit shelves in North America with the help of Diamond Comics Distributors.   Here is a quote from BigBadToyStore about the situation:
Diamond Comics Distribution has just informed us that they have failed to secure the licensing needed to bring the Max Factory Link Figma into North America. Diamond has completely cancelled all orders for the Link Figma for all retailers and distributors in North America, including a massive order placed by BBTS. We are extremely upset with them because they are forcing us to disappoint you and so many other people on this item. Diamond officially solicited this item to us back in September and our orders have been in place with them for months, this news was shocking and extremely disappointing to us. Diamond apparently did not have the licensing deal fully worked out at the time of solicitation and in the past few months some sort of problem arose and the deal with Nintendo could not be worked out. We wanted to let you know about this as quickly as possible so you can try to secure an order with international/other vendors.

We have quickly checked with several distributors in Japan, and all of them are completely sold out, as is Max Factory. We are going to explore more options on possible supplies around the world, but at this point it honestly does not look good. We will leave all preorders open in the meantime in case we can find some sort of solution.

We again are extremely sorry about this, we did not expect Diamond to fail us on this item.
If you, or someone you know, have ordered this for Christmas, then it is advised to try and find another means to acquire the figure. AmiAmi is selling them, but if you order, be expected to pay overseas shipping costs. If you find one online from someone looking to resell it, likely the price will be far higher to pay. You can also find them on Amazon, but I'm not sure where they are getting their supply from. In all cases, do your research on it. You don't want to be stuck in the same situation again.
I, personally, found out about this through a friend of mine at work whose son ordered one of these figures. After a long wait, where the retailer gave them no info, he finally had to go online and found an article about the subject. His order was placed in October, but the presale started in November.
I have alot of questions as to why this was not talked about sooner. I suppose it was in desperate hope that perhaps some deal could be arranged by this time. However, signs of trouble for a still hot commodity should be the first indcation to let people know about whatever issues have arisen. Legend of Zelda has stayed in the consciousness of fans since its debut on Nintendo in 1986.
In an effort to support holiday gifts and collector's needs, as I am an action figure collector myself, I wanted to make sure you had every chance to try to get this item.  
Thanks to Pixel Dan and PoeGhostal for keeping the fans informed.    Please visit BigBadToyStore for all their great items as well.   They try their best to make sure that every customer is well taken care of.