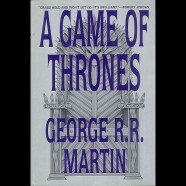 Dec

23
Tags
Related Posts
Share This
Review #11 – Game Of Thrones Book Review
Podcast: Play in new window | Download
Subscribe: iTunes | Android | RSS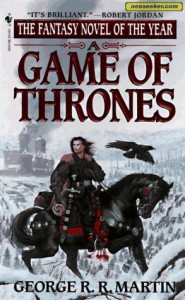 We have a special extra long in-depth review of George R. R. Martin's: A Game of Thrones.
Big Dog pulls Troy out of our archives and dusts him off to get his opinion on the book. Nice to have you back Troy.
Synopsis:
Summers span decades. Winter can last a lifetime. And the struggle for the Iron Throne has begun. It will stretch from the south, where heat breeds plot, lusts and intrigues; to the vast and savage eastern lands; all the way to the frozen north, where an 800-foot wall of ice protects the kingdom from the dark forces that lie beyond. Kings and queens, knights and renegades, liars, lords and honest men… all will play the Game of Thrones.
Follow Us on Twitter @SciFiFX
Like us on Facebook: www.facebook.com/scififx
Follow The Fellowship of the Geeks on Twitter @FellowshipGeeks
Follow TrooperTrek on Twitter @TrooperTrek